We are delighted to welcome you to Admissions at Panyaden International School.

Our Admissions Team is here to help guide you through the enrolment process. Here you will find an overview of the process; however, there is a lot more information throughout the website to discover and we invite you to take the time to explore everything Panyaden International School has to offer. Please visit our FAQ page where you'll find a range of answers to our most frequently asked questions.
We welcome enquiries from families throughout the year, so please feel free to contact us for more information or to arrange a personal visit via our enquiry form.
We can be contacted via e-mail admissions@panyaden.ac.th
or call +66 (0) 80-078-5115 / +66 (53) 441-460
The Admissions Department is open from 8:00 am – 4:00 pm during term time only.
We Care about Privacy
Panyaden respects the privacy of our website visitors. For full details are available on our privacy policy page.
The enrolment process is as follows: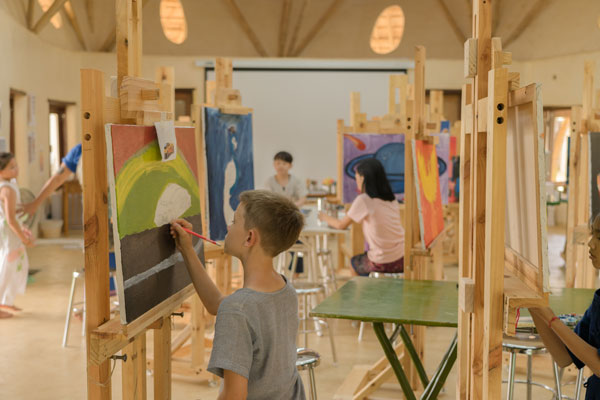 The admissions team is always keen to meet families from all backgrounds to discuss whether a student's needs and aspirations can be supported at Panyaden International School.
It is best to visit during school term time so that you can get a real sense of the energy and excitement that characterises a day at Panyaden.
For All Students:
Complete the online application form available at panyaden.openapply.com/apply

Pre-entrance Assessment Fee of 2,000 baht (Early Years-Year 1) and 3,000 baht (Year 2-7) payable on the assessment date (Submitting an application does not guarantee placement.)

Submit official school report cards

– Mandatory for students applying for Kindergarten – Year 6 that are transferring from an international school or from schools that provide official school reports from the previous academic year. (must be in English or Thai)

– All students applying for Year 7 and above must submit at least 2 years of school records in English. Mid-year applicants should submit year to date school records as well as the previous year's records.


(Year 7-9)

After submitting the application, you will receive a link to the parent account. In your account, please click on "Student Details" and select "Student Recommendation Form" to enter the current teacher's name and email address. The recommendation form will automatically be sent after you enter the teacher's contact details.
Non-Thai students:
Copy of student's passport

Copy of student's notarised birth certificate
Remarks:
If the guardian of the student plans to apply for a guardian visa, please make sure to submit your child's certified birth certificate by either the Royal Thai Embassy or Consulate or the Ministry of Foreign Affairs in Thailand. If the document is not in English or Thai, please submit a copy of translated document.

Thai students:
Copy of student's birth certificate

Copies of both parents' and student's Thai Household Registration

Copies of both parents' and student's Thai Passports or Identification Cards
Learning Support students: (If available)
Individual Educational Plan (IEPs)

Psychological and/or educational evaluations

Medical certificates
The Assessment takes place with the school by appointment, although in some circumstances it may be possible for the assessment to be sat in a family's country of residence where that is outside of Thailand.  The Admissions team will be happy to advise you.
In most cases, the assessment is as follows:
Early Years and Year 1-2
Applicants will be assessed using a play-based interview. During this time, the applicant is assessed in the areas of fine motor skills, language use, development, social skills, ability to follow instructions, and general program readiness. Year 1 and2 applicants will be asked to submit their previous academic year report card, which helps demonstrate class experiences.
Year 3-9
Students are initially screened with a computer-based WIDA test for English placement that covers speaking, listening, reading and writing in English. A MAP (Measures of Academic Progress) assessment will be used to determine the student's maths skills.  Thai language skills are also assessed through verbal exchange and reading and writing tests. All families are interviewed by Principal to make sure the child will benefit from a consistent approach to education at school and at home.
Year Group Placement
Year group placement is determined by the age of the applicant, previous school year reports and how a child fairs in his or her assessment. Our individualised learning approach and the use of the International Primary and Middle Years Curriculum allows our teachers to meet their students' individual needs based on both their age and stage of learning. Therefore, it is rare that we place a child outside of their age group.
A decision on acceptance and placement will be based on many factors including school reports and the pre-entrance assessment. This will often be communicated the same day as the assessment, but in certain circumstances it could take a maximum of 5 working days.
An offer will be given personally or in writing and once accepted our admissions team will check all required documents have been submitted. You will receive a follow-up email that will provide you with invoices for tuition fee payment and its deadline. Payment must be made within the due date to secure your child's place. After payment has been completed, a foreign family is welcome to consult the admissions team regarding your visa plan.
Panyaden International School offers education for children aged 2yrs-13yrs.
Students applying to Nursery must be 2 years old by August 15th of the enrolment year. We do not make exceptions to the birthday cut-off date for Early Years.
Please refer to the Age Chart Table below for your child's age-appropriate grade level for the academic year 2019-2020. To view larger, simply click on the image.