Our Early Years Programme provides your child with the necessary skills to ensure they are prepared to embark on their journey towards lifelong learning.
At Panyaden International School, we offer children the opportunity to engage in play-based learning in a natural setting. Our learning approach is centred around an indoor-outdoor, free-flow combination of adult-led and child-initiated activities. Our Early Years Programme is supported by highly skilled and dedicated English and Thai teachers and teaching assistants who look forward to welcoming and educating your child.
Our curriculum
Here at Panyaden, we use the British Early Years Foundation Stage (EYFS) as our core curriculum. This learning through play approach focuses on seven areas of the curriculum, supplemented by the Thai national curriculum.
Thank you for taking the time to learn about Panyaden's Early Years Programme. Please visit our teachers pages under the Academic Programme tab and meet our talented team of teachers. We openly welcome all enquiries from interested families throughout the year, so please feel free to contact us for more information, or to arrange a visit to Panyaden please apply for a school tour.
To help you now, below we answer some frequently asked questions.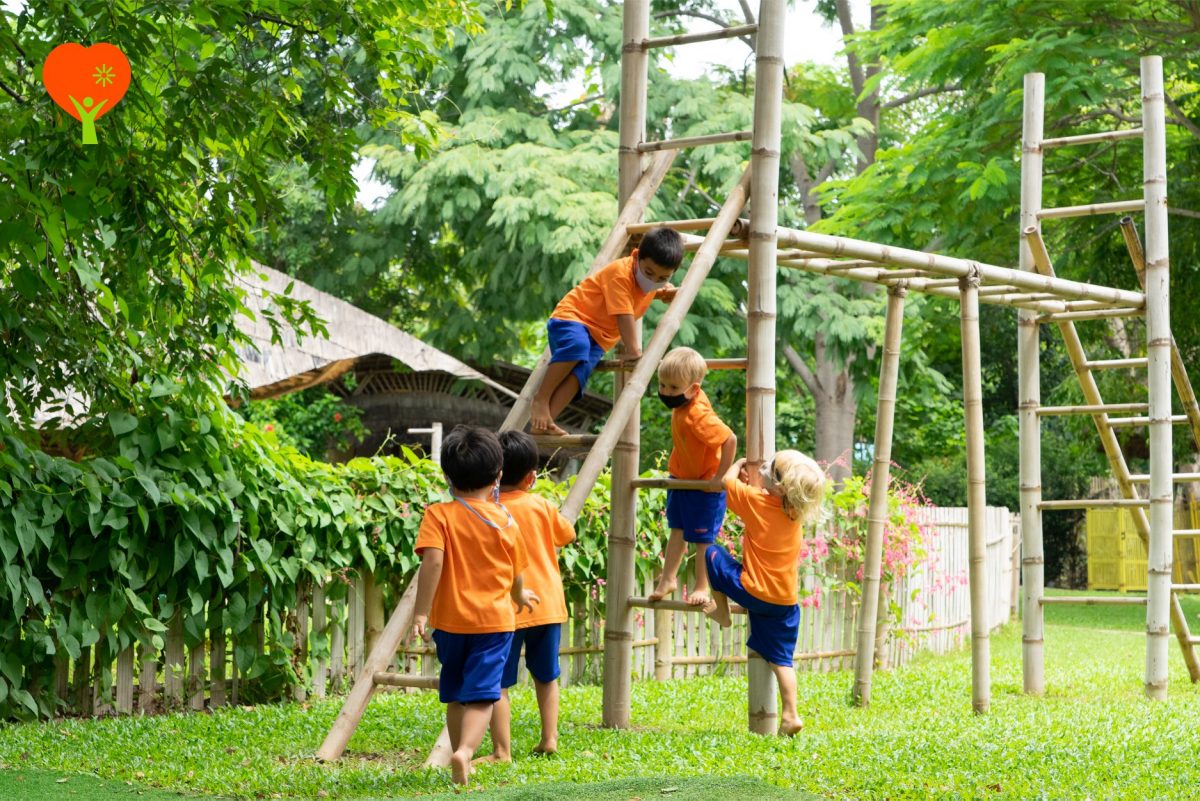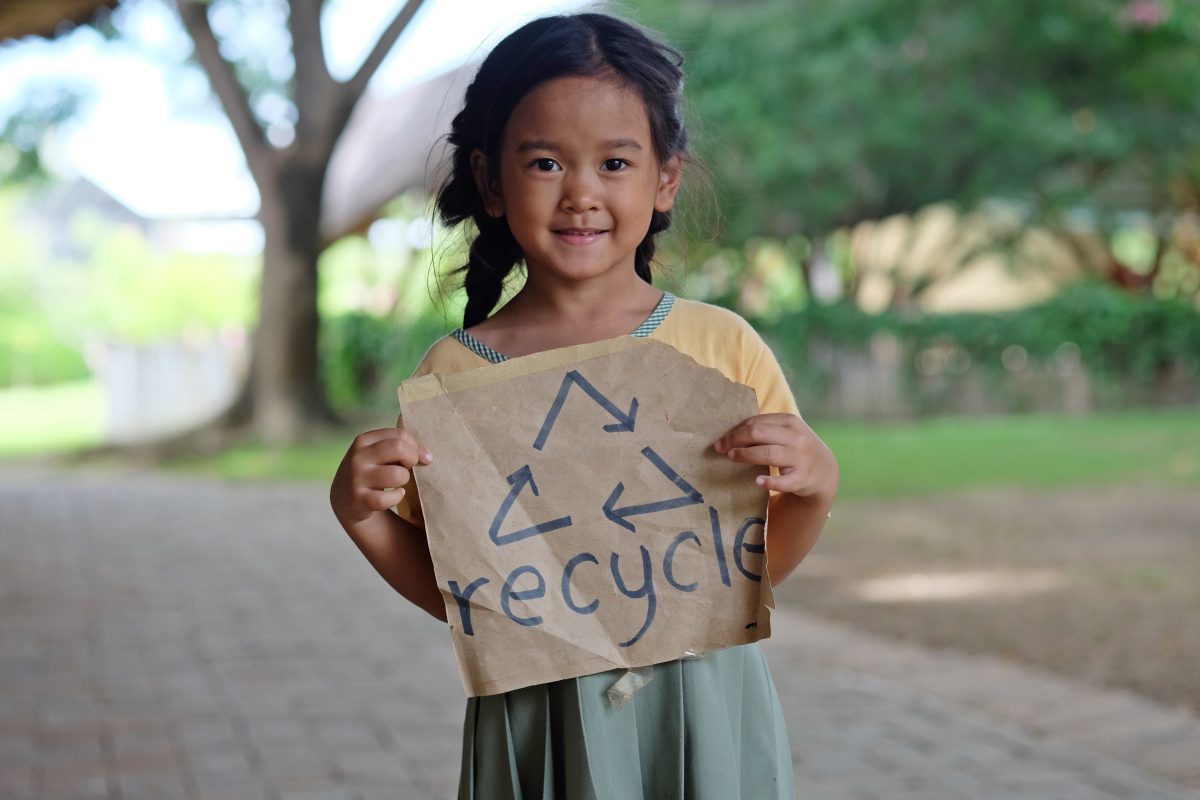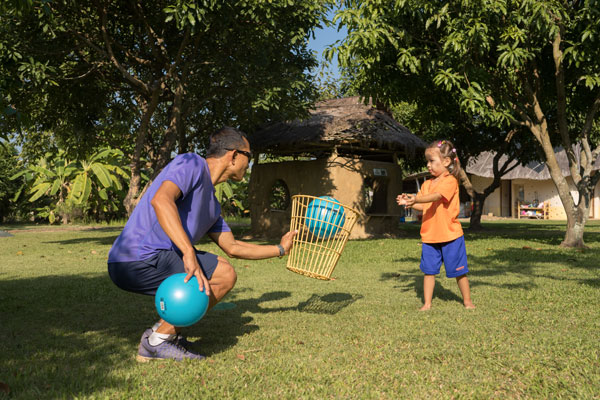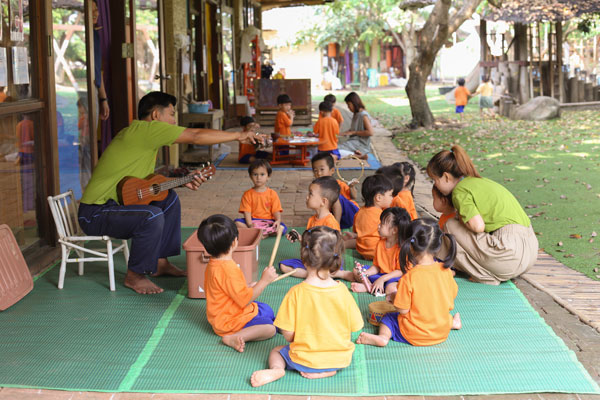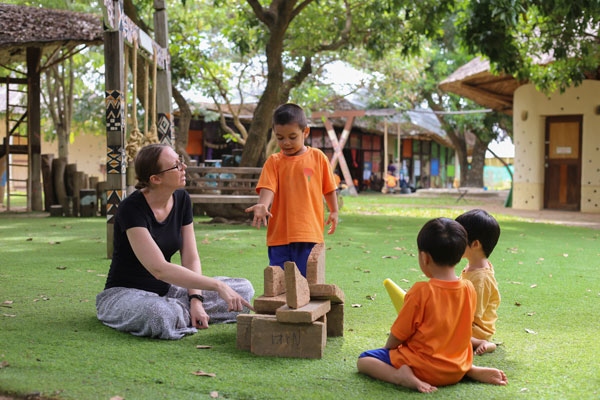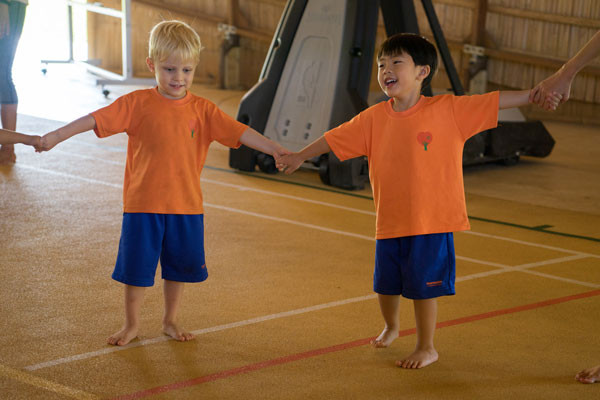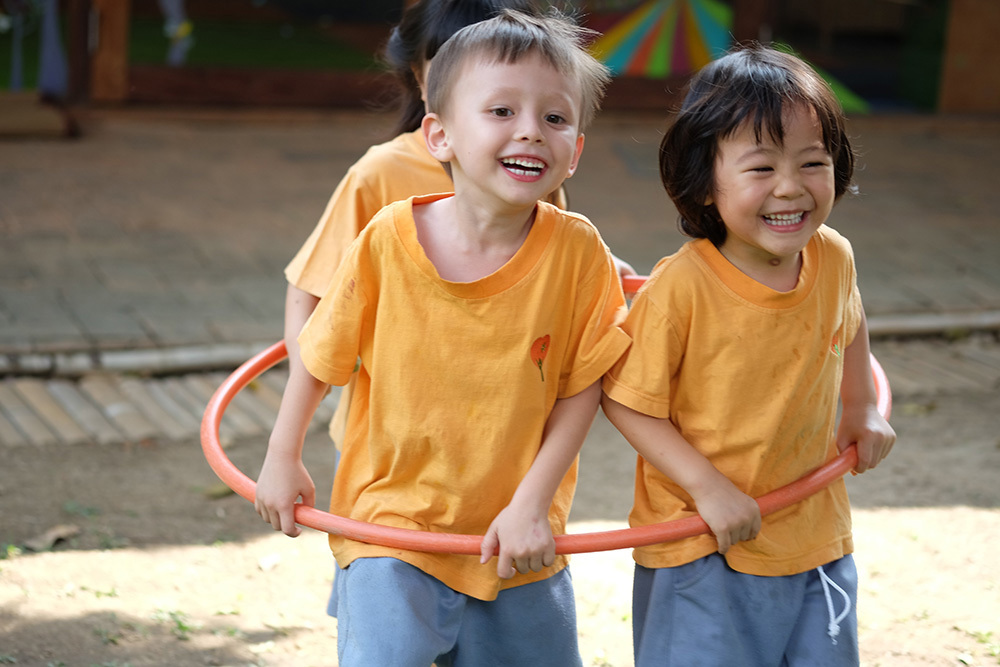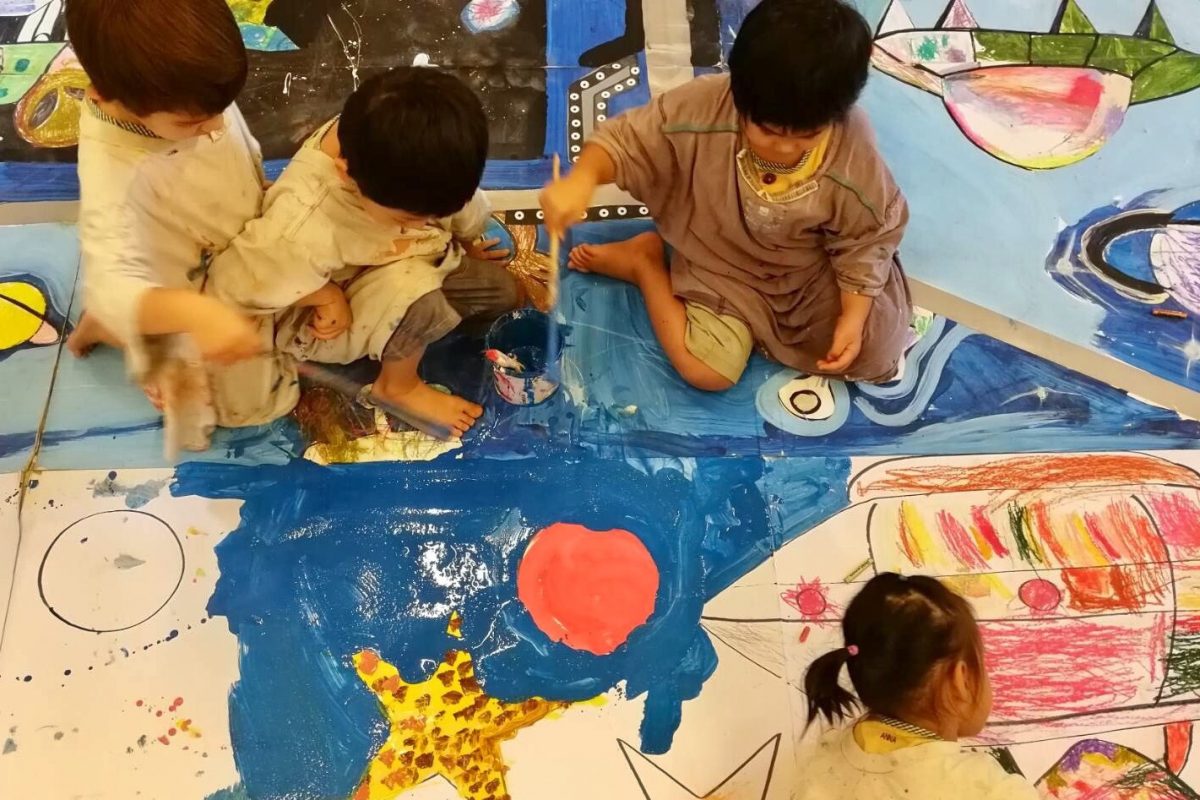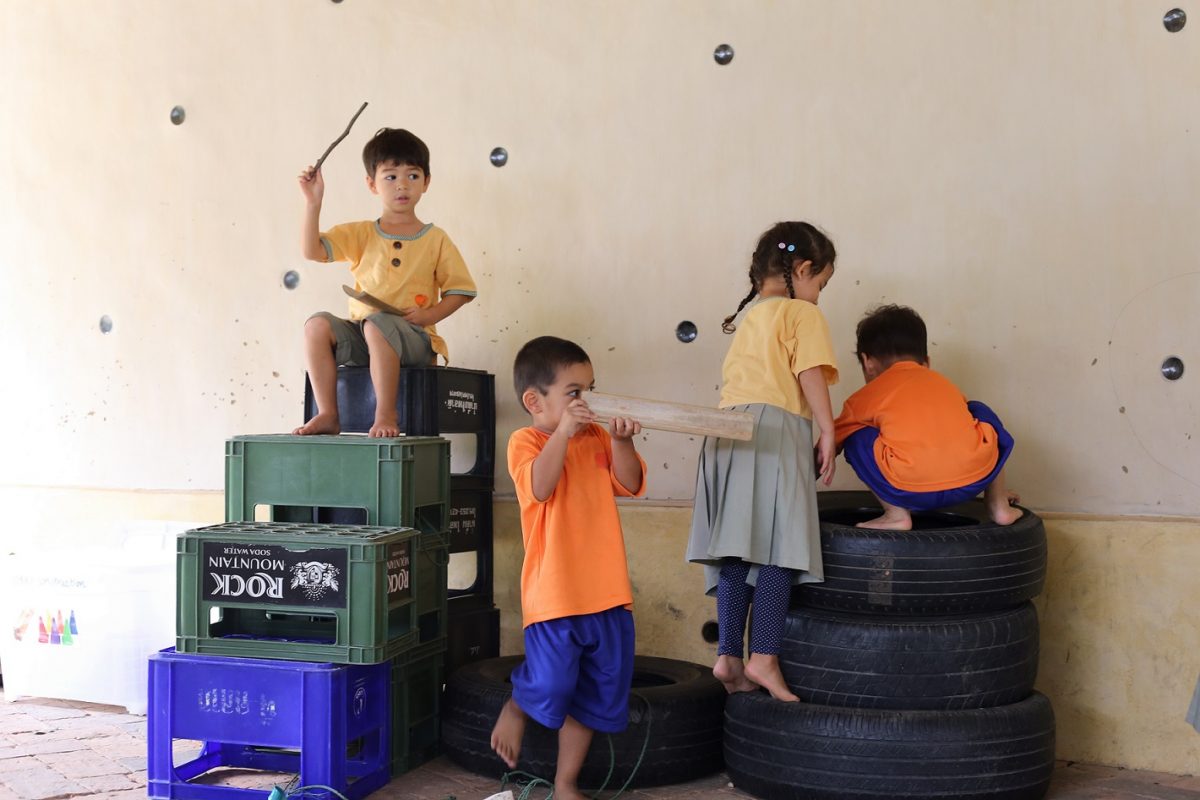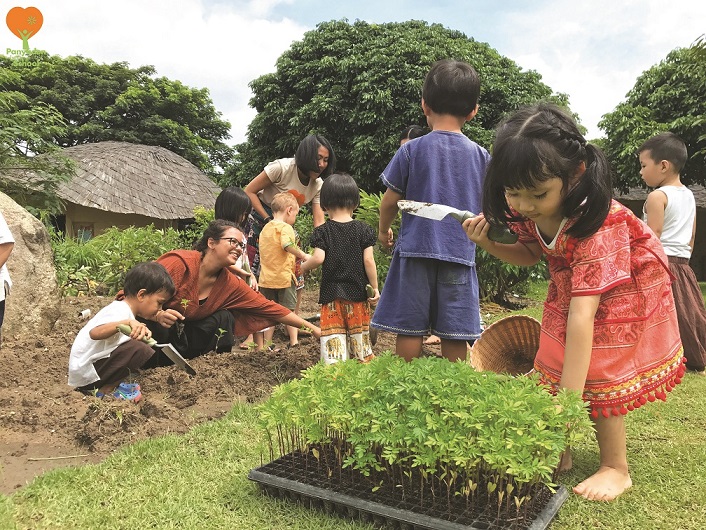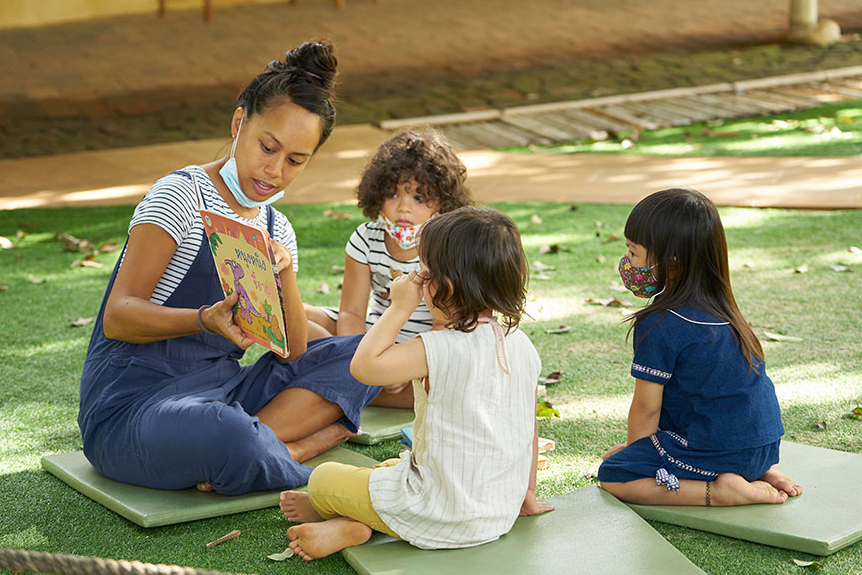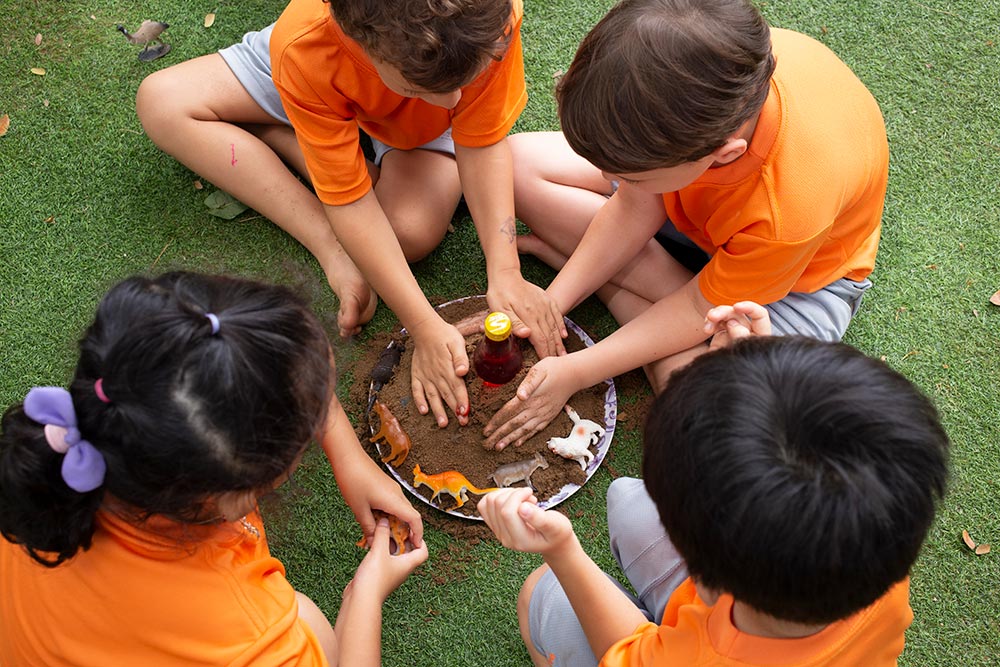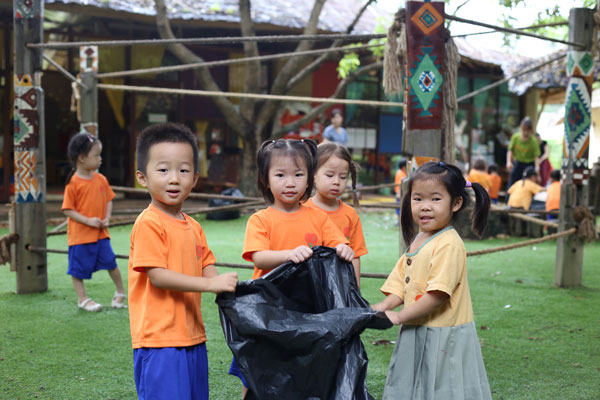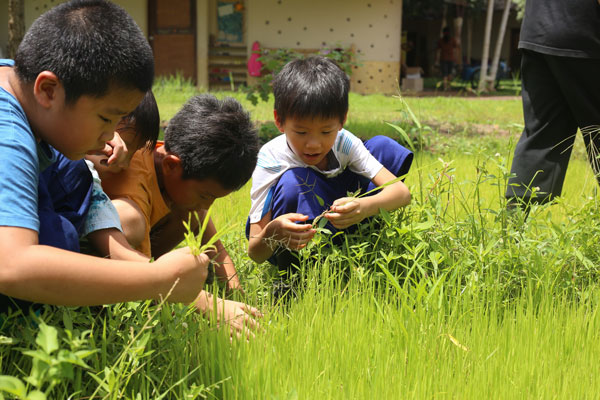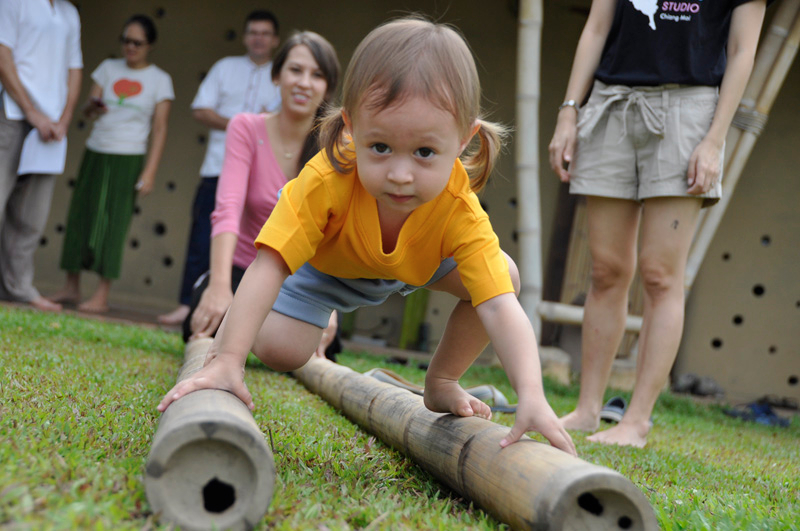 8:20 Our morning begins with the flag raising followed by Assembly or Let's Move activities. When we return to our classroom we spend time talking about the Wise Habit of the fortnight and in simple meditation activities.
9:00 Our first session of the day is Phonics, where we work on the children's listening skills.
9:10 After their taught session the children move into Pebble Time when they can select which Learning Centre they would like to join.
10:00 The children then have their snack followed by playtime on the varied playground equipment we have in school. 
10:20 The children then move inside for a short Maths session focusing on numbers, shape, space and measures.
10:30 More exciting Pebble Time in the Learning Centres.
11:00 Time for a carpet session focussed on our current unit. Each year we learn about six different units. Previous examples include Little Explorers, Animals and About Me.
11:20 Time for lunch at our purpose-built canteen. The children learn to feed themselves, work on their table manners and even wash their own dishes!
12:00 Nap time and quiet activities. This essential rest period provides our children with the quiet time they need before our afternoon activities.
2:10 Afternoon snack is served, followed by more playtime in the garden.
2:30 A last chance for Pebble Time, where teachers support child-initiated learning indoors and out.
3:00 Wrap up time with stories and songs to close our day together.
3:15 The children meet their parents at the gate.
Are they learning, or are they just playing? Any visitor to our classrooms will see the children engaged in play during our school day; they might seem to be "just playing". However, for young children play is their means to learn. Well thought out opportunities for play support a child's learning holistically, ensuring that they make progress across the curriculum. Our teachers are skilled at planning age-appropriate, engaging, play-based activities for our pupils, both indoors and out.
For young children a nap during the afternoon is vital for their physical and mental development. Coming to school is a tiring task, so this nap period means they do not become overtired, which can affect their focus and mood. According to the National Sleep Foundation our young pupils need between 11 and 13 hours of sleep per day. Young children nap between 1-2 hours per day; by age five most children no longer need a nap 
Children can be supported at home in a number of ways. The first thing we would recommend is to use your first language when speaking to your child. Try not to put too much pressure on them to speak in a new language too soon. We recommend that you familiarise yourselves with the 12 Wise Habits and refer to them at home with your children. Young children require a lot of sleep, so try to establish an early evening bedtime routine at home. This is a wonderful opportunity to spend some quality time with your child as you read their bedtime story. 
At present the Early Years programme is full-time, running from 8:20-3:15 each day. A range of clubs are offered from 16:00-17:00. Please speak to your child's homeroom teacher about your child's suitability for clubs. 
At Panayden each class has one non-Thai teacher, one Thai teacher and one teaching assistant. Our teachers are all trained and have experience working with young children. We offer regular professional development, both in-house and externally, to ensure that your child's teacher is up to date with the latest educational practices.
There are a number of ways we communicate with our families. One of the main ways is via the online
Tapestry
learning journal. All our Early Years teachers are available in class each morning from 8:00-8:20. Nursery and K1 send home a Communication Book each day which lets you know how much your child has slept and eaten. There is also a small comments sections where you can write a note if needed. If you have a larger topic to discuss please arrange a meeting with your child's teacher. 
As highlighted above our curriculum focuses on the three Prime Areas of Personal, Social and Emotional Development, Physical Development, and Communication and Language. These provide the foundation of all that we do. When children are ready they are exposed to Phonics, this usually occurs in K2, and they begin their journey towards reading and writing, a journey that continues throughout their education with us. 
When your child first joins our Early Years programme we will ask you to abide by our settling in schedule during their first week or so. Leaving home for the first time or even moving to a new school is a big transition for a young child. In our experience, a short settling in period allows the child to become familiar with their new environment and their new teachers. We ask that you or a family member make yourself available for the first few days to join your child in class. Your child's teacher will plan a settling in schedule that meets your child's individual needs and liaise with you each day about how it is going. 
We usually place children alongside their peers. Making the decision to move a child into another age group, either older or younger, can impact on their experience of school as they move through Primary, Secondary and beyond. On rare occasions when a child is born on the cusp of the cut-off date, our Admissions Team will place them in the class which is deemed their 'best fit'.