Career Opportunities
Panyaden International School, Chiang Mai, integrates Buddhist values and environmental mindfulness with a modern multilingual curriculum.
We are always pleased to receive interest from highly qualified teacher applicants. Interested applicants should preferably sign up using the Schrole Connect or apply through our posted position on Search Associates.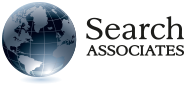 Qualification requirements
Applicants for teaching roles must hold, at a minimum, a Bachelor degree and must be committed to the school's values educational approach. We value people who can work in a team, who are open-minded and adaptable to change.
We require that all our teachers hold suitable qualifications and be experienced educators. Most of all, our teachers must be ready to be suitable role models to all our students. We know that we ultimately teach through modelling and expect all teachers to fully embrace the value of school and personal development with the school's 12 Wise Habits.
Academic Position Package
At Panyaden International School we carefully consider every application to identify the top candidates, with the aim of recruiting the very best teachers from around the world. In addition to receiving a competitive remuneration package, we also provide extensive support and professional development opportunities.
Child Protection and Safeguarding
In addition to hiring great people, we are also mindful of our commitment to providing an excellent international education in a safe and caring learning environment. All applicants are required to provide accurate, detailed and verifiable information about their employment history, including criminal background checks, and any aspects of their past or profile that could affect our reputation or the well-being of our community.
Available Position for Academic Year 2024-25
Available positions for Thai Nationals only