Panyaden's fresh air system ensures that our students and staff have access to safe and high quality air in our classrooms.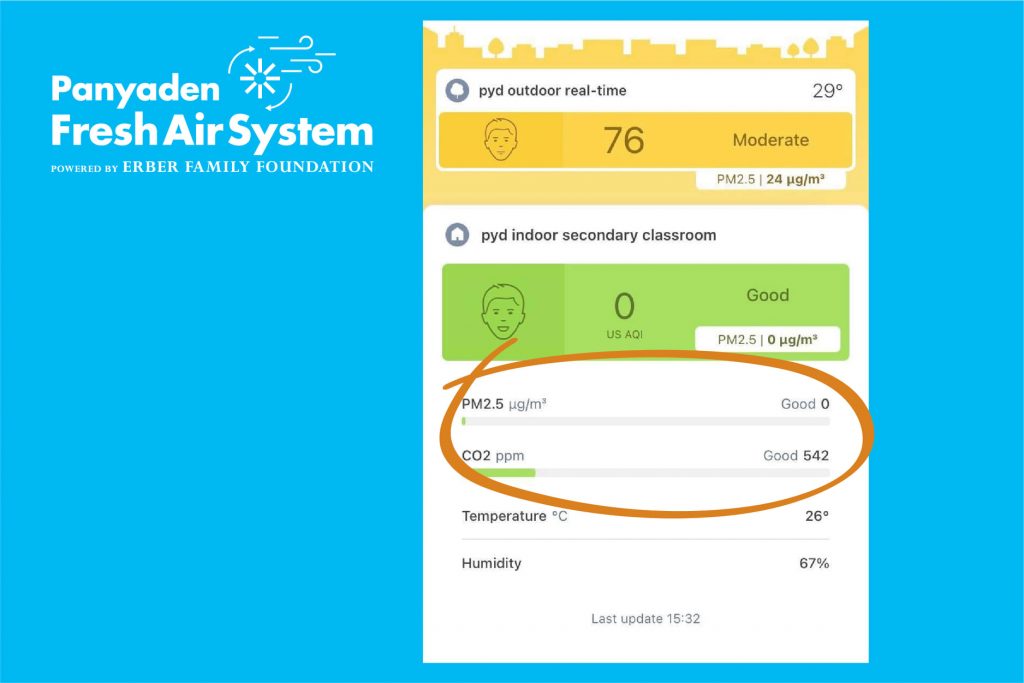 This unique system filters PM 2.5 during the smoke season and maintains a low level of CO2 year round, providing the best learning environment for our students. We are able to maintain these low levels consistently, even when the classrooms are at capacity.
Studies show that the benefits of the low CO2 level in classrooms include:
Increased cognitive function & level of concentration.
Reduced headaches and stress.
Increase levels of serotonin leading to a boost in mood.
Strengthened immune systems.
Reduced transmission of airborne diseases.
Reduced issues related to 'Sick Building Syndrome (SBS)'.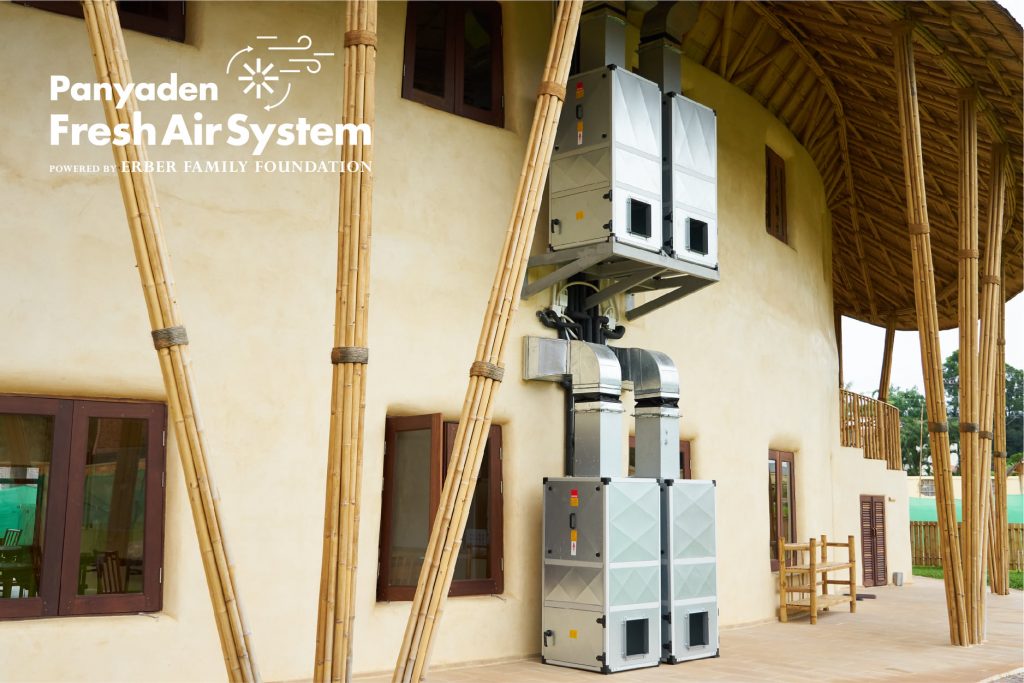 The innovative Panyaden Fresh Air System was initiated by Prof. Dr. Erich Erber. It was specially designed for the needs of the school, in consideration of the local environment. The system also uses less energy than air conditioners and air purifiers.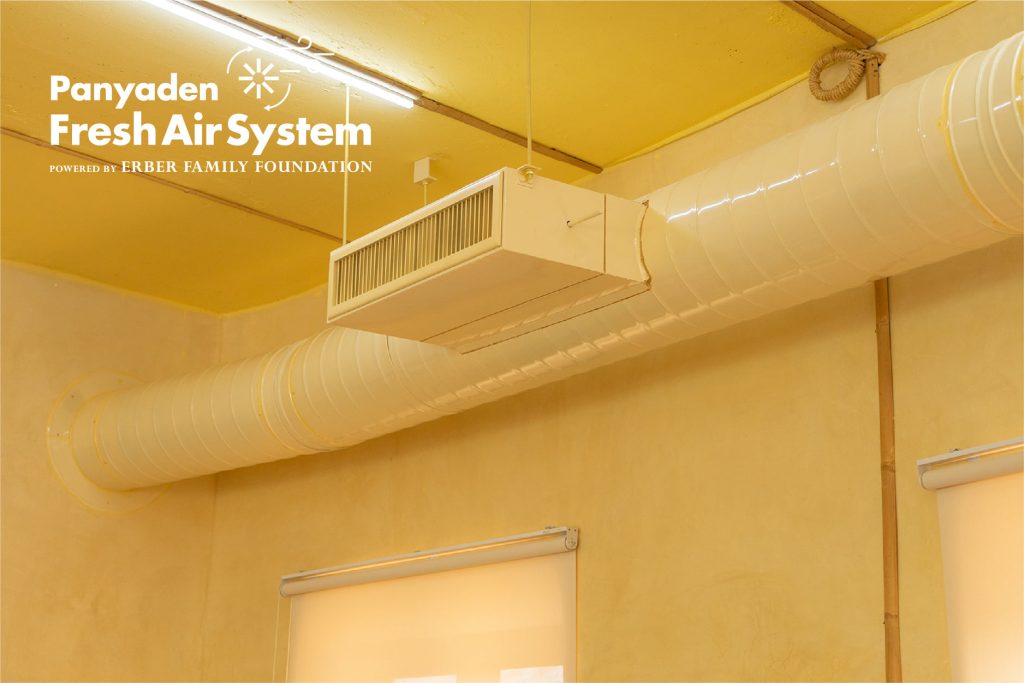 We are thrilled to announce that Prof. Erich Erber has committed to sponsoring the installation of the Fresh Air System for all buildings at Panyaden International School, to be completed in the academic year 2021-22. We would like to express our sincere gratitude to Prof. Erich Erber, founder of Erber Family Foundation and SAN Group for his vision and generosity regarding the well-being of our students and staff!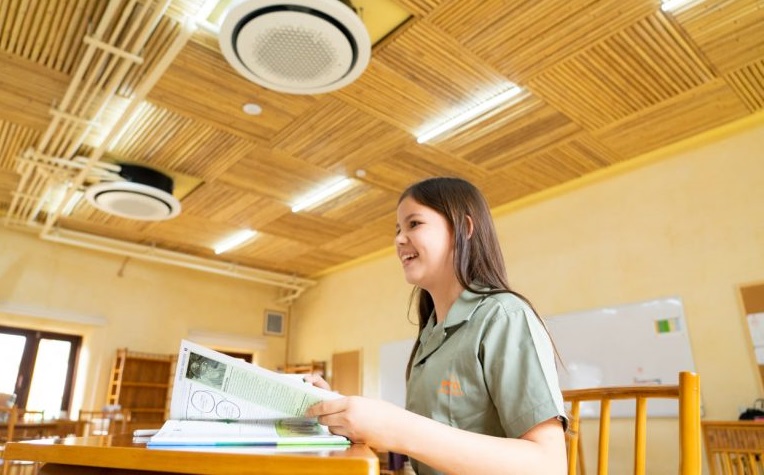 You can find out more about the Panyaden Fresh Air System here