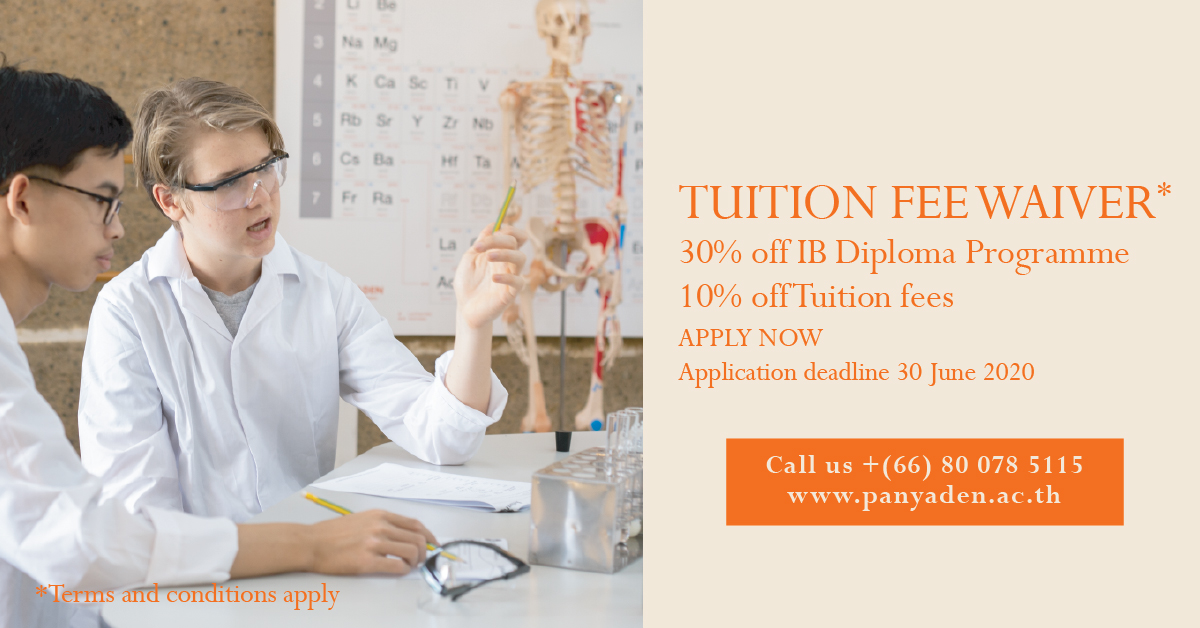 Please fill out the details below and our team will get in touch with you.
Panyaden International School is providing a special discount to support all eligible students who apply for the August 2020 intake. With generous support from the Erber Family Foundation (Thailand), we are offering a 10%  discount on tuition fees, as well as EAL and TAL programme fees for all students in the 2020-21 academic year. We will also provide a 30% tuition fee waiver for the entire International Baccalaureate Diploma Programme (IBDP), starting in 2021 for students applying by the end of June 2020.
*Terms and Conditions Apply.
Learn more about our academic programmes
At Panyaden we aim to nurture the physical, moral, emotional and intellectual qualities of our children holistically.
We believe that all children should have the opportunity to excel academically and enrich their physical, social, emotional and intellectual well-being... Learn about our approach to education