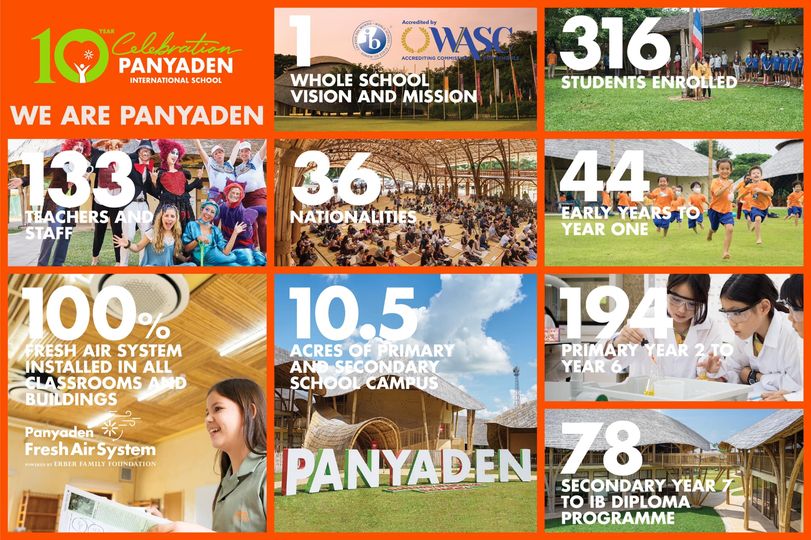 This year 2021 marks the 10th anniversary of Panyaden International School. What began with a humble idea of providing academic excellence with a peaceful and fulfilling way of life for children, has now blossomed into a field of young dreamers eager to find their voice and be the next changemakers of the world.
Words alone cannot express the immense gratitude we have for each one of you- our students, parents, teachers, and staff. You have stood by us over the decade, caring, supporting, and contributing to the successful development and construction of the whole school.
We would also like to convey our heartfelt appreciation and warm thanks to all our alumni families from across the globe. We will always cherish the memories and bonds that we made together at Panyaden.
We never doubted that our small group of 30 students would one day evolve into an international school of more than 300 students. From Nursery to Primary and through to Secondary school, collectively accomplishing the full authorisation of the IB Diploma Programme and accreditation from WASC.
We celebrate 10 years of growth with continued courage, enthusiasm, and the same belief in academic rigour, and the love for learning, of Cultivating the Heart and Sharpening the Mind.
Thank you again, for being an essential part of our success, and Happy 10 years Panyaden International School!