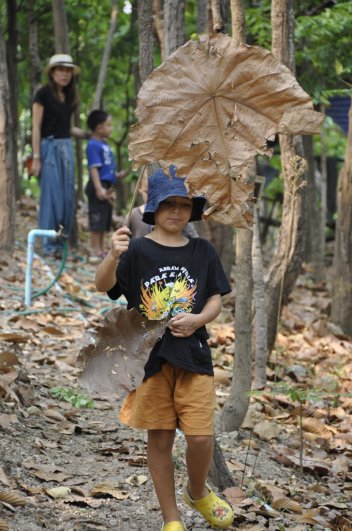 Hands-on learning experience at the Botanical Garden
The theme for this week's Panyaden Summer School was 'Trees'. What better way to study and experience the beauty and usefulness of local and exotic trees than a trip to the aesthetic Northern Thai Literary Botanical Garden preserved in a large expanse of forest at the foothills of Doi Suthep?
The children were led by our teachers along the Arboretum and other trails at the garden to see and touch these wonders of nature. They were encouraged to feel the textures, to appreciate the many different shapes and colours, and to hear the gentle music created by the rustling leaves. They learnt the names and functions of trees and flora, and how the Botanical Garden plays an important role in conserving these natural resources for environmental, educational and aesthetic purposes.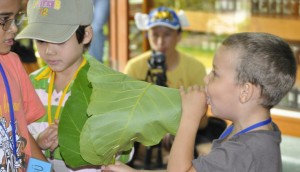 Everyone had fun collecting interesting branches and leaves of different shapes and sizes as we explored the trails. These were later pressed and used to build unusual houses and cities. Throughout the week, the children immersed themselves in creative activities like drawing and painting the shapes of leaves and flowers, making cards and hanging mobiles and talking about the art they have made with these elements.
Through these fun activities, our students learnt that trees provide materials for creative activities as well as shade, beauty and oxygen. Their bark, fruits and leaves can also be sources of food, drink and colour. Hence the children also spent the week making juices from fruits and dyes from the leaves of various trees – all part of our hands-on learning experience about nature and the environment at Panyaden's Summer School.
 More week 1 photos on Panyaden's blog: