Panyaden says thank you to all teachers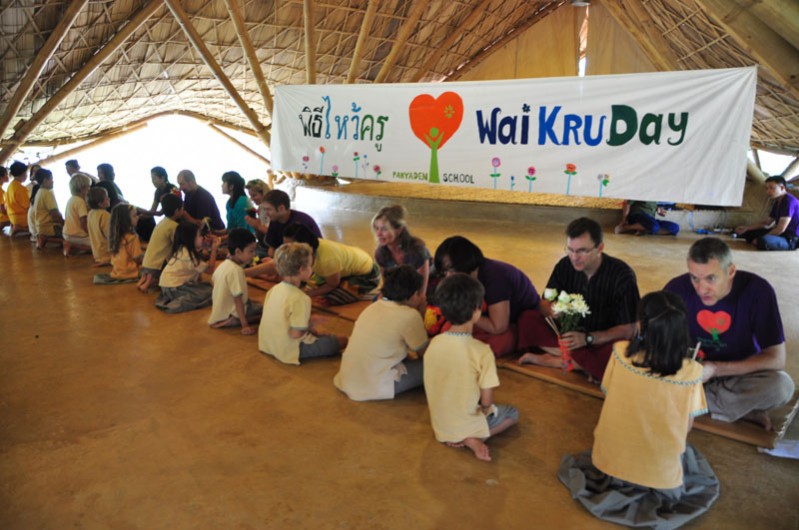 Every year at the beginning of the school term, Panyaden School joins students all over Thailand to formally express their appreciation to their teachers on Wai Kru Day. Our student MCs began the ceremony today by inviting all teachers to the stage, after which student representatives gave a bilingual talk about the meaning of Wai Kru and led us in the Pa Je Ra song of respect for all the guides and teachers in our lives.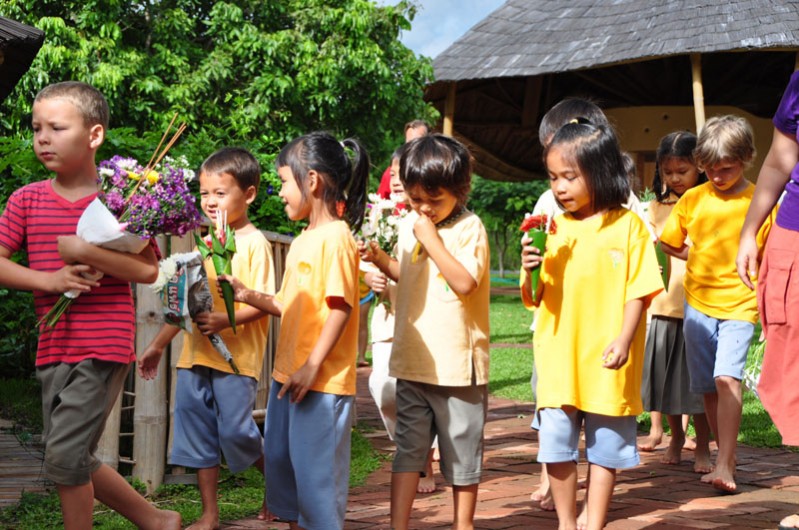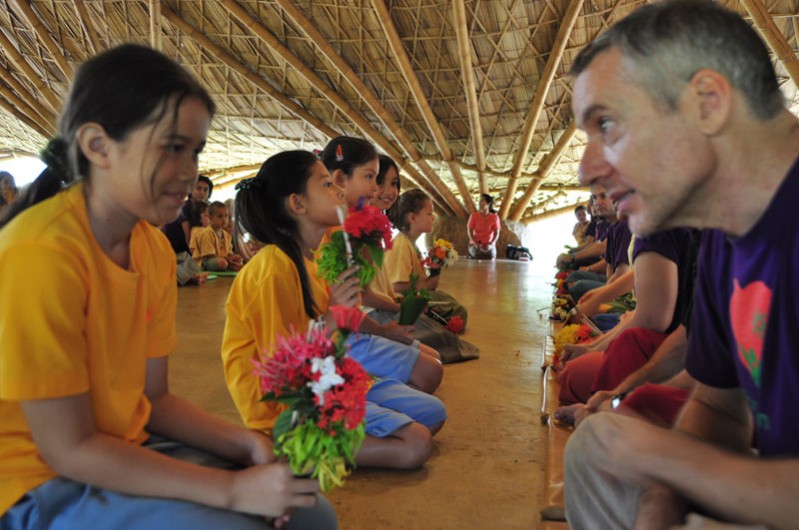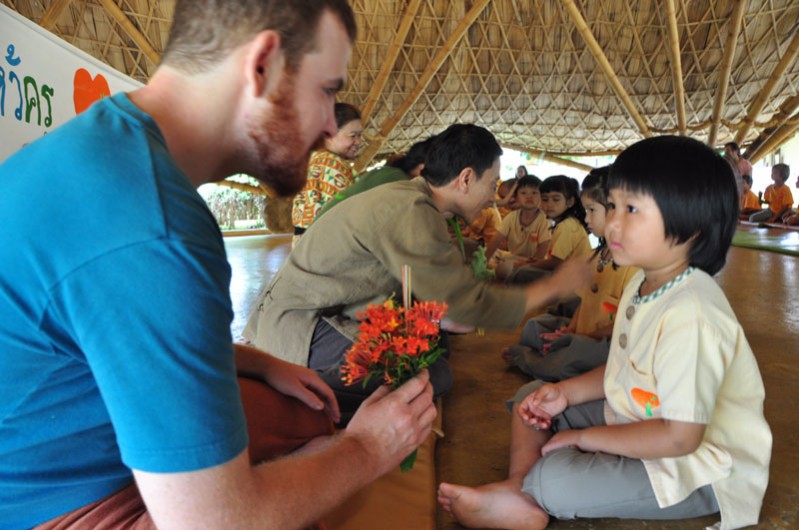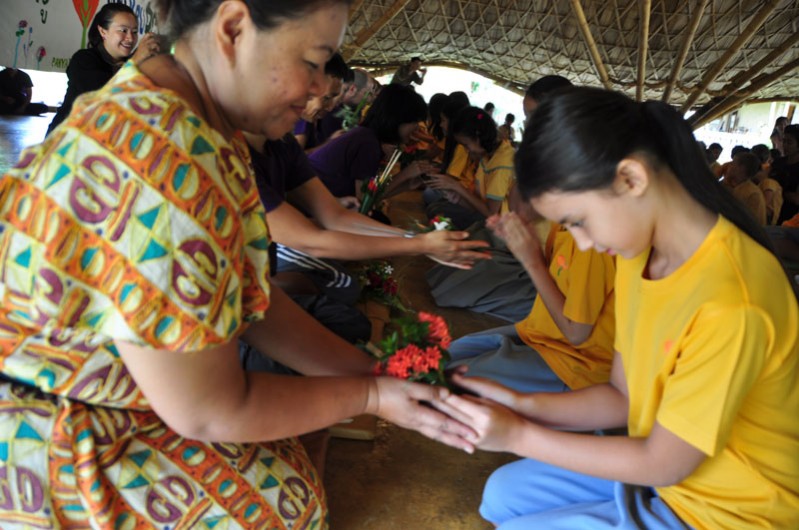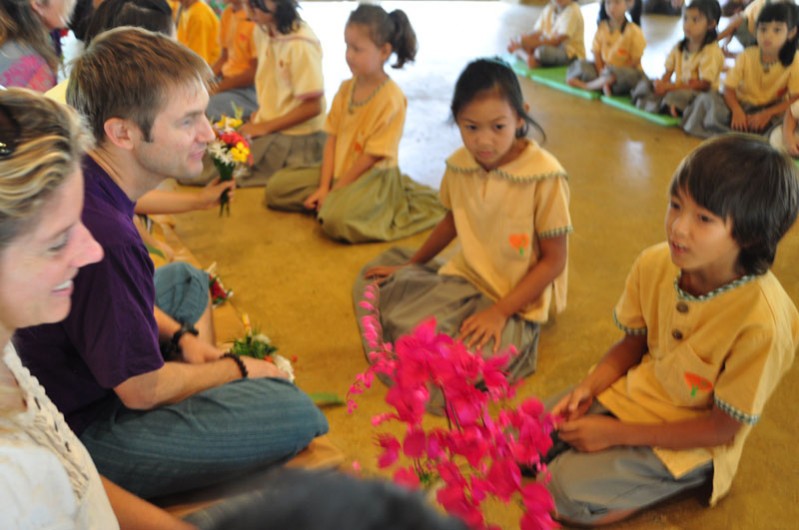 More photos here on the blog.
Beautiful flowers (each with a special meaning) lovingly arranged by our students were then presented to each teacher, our Head Teachers and Director. Back in their classrooms, the little ones in Nursery and Kindergarten 1 also gave flowers to their homeroom teachers. Student representatives also read their essays entitled "My Teacher" to express their gratitude with promises to continue to try their best at school.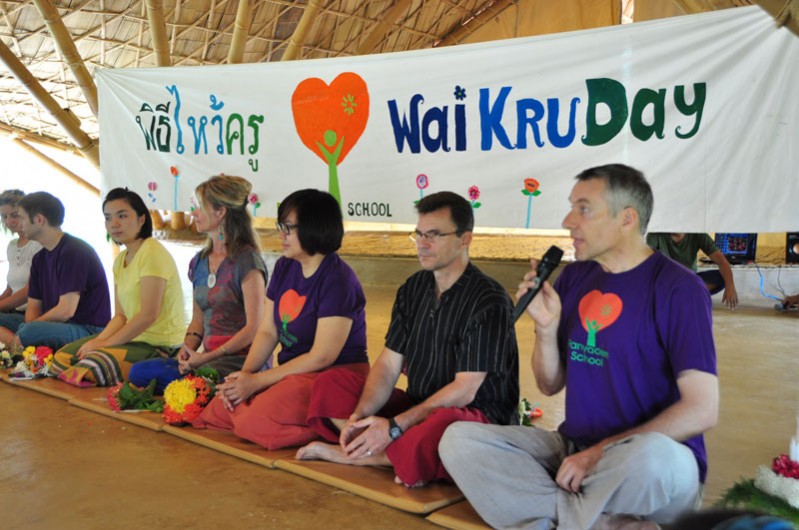 The ceremony ended with a short speech by Kru Neil, our School Director, which started with a story about a student who showed his gratitude to his teacher through kindness and good deeds instead of words. Kru Neil then added, "if we think about all the things our teachers have done for us, we feel thankful. And we can show this by greeting them every morning with a wai. By saying thank you, using ka and khrab, by asking if there is anything I can do to help…..? and most importantly, by trying our very best at school. And when you start doing this you start realising, hey this feels good! When we are thankful we increase the happiness for everyone, including ourselves. So today I want you to remember that saying thank you is important but it is not only what you say that matters, but what you do."