School field trip to learn about rice processing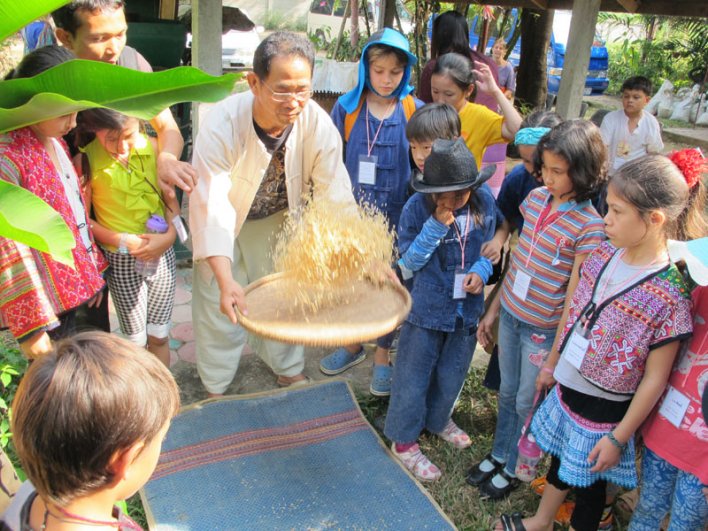 Panyaden School students have already learnt to grow and harvest our own rice paddy on our school grounds in Chiang Mai. Today our Prathom 2 to 6 classes visited the rice mill at United Way Center for Sustainable Communities
in Lamphun to learn the next few stages of processing rice the traditional Thai way before it is ready to be sold and cooked.
Here are some photos of our students husking and milling rice (more on our blog's image gallery).
Photos taken by Ally Taylor