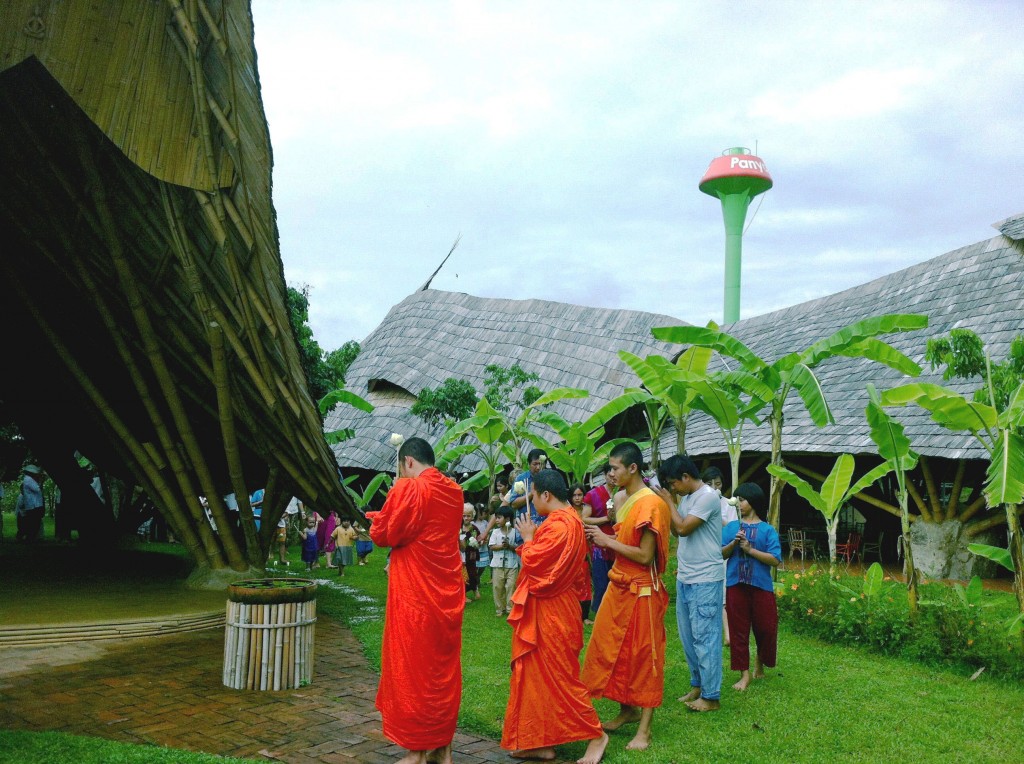 Panyaden School marked one of the holiest days in Thai Buddhism, Visakha Bucha on a cool, cloudy morning by first offering alms to local Chiang Mai monks. We were an international group comprising of Thai and foreign students, parents and teachers from different countries and cultures.
Some of us have never participated in such a ceremony before, so it was helpful when our music teacher, Kru Tee explained the procedure in Thai, and how we should respectfully present our offerings. Kru Neil, our School Director, followed with an explanation in English.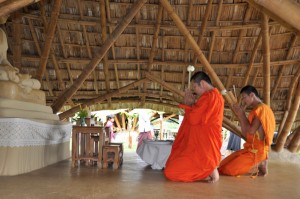 Visakha Bucha Day** commemorates three important days in the Buddha's life: his birth, enlightenment and passing. Our school joined Buddhists around Thailand to pay homage to the Triple Gems of Buddhism: the Lord Buddha (the great teacher), The Dhamma (his teachings) and The Sangha (the Buddhist clergy).
After the alms offering and blessings from the monks, we were each given beautiful lotus buds, three joss sticks and candles. We proceeded to the school's eco-friendly bamboo Buddha Sala to begin the final part of today's ceremony, the 'wien tien' which means walking around the temple with a candle (tien)' in Thai. Led by the monks, we walked clockwise around the sala three times, before laying down our offerings on the table in front of the school's main Buddha image.
Click here for more photos.


**Visakha Bucha Day is normally celebrated on the full moon day of the sixth lunar month, usually falls in May. In the case of a year with an extra eighth lunar month where there are 13 full moons like this year, Wisakha Bucha Day will fall on 4 June, the full moon day of the seventh lunar month. Panyaden School commemorated this day earlier as 4 June is a public holiday.