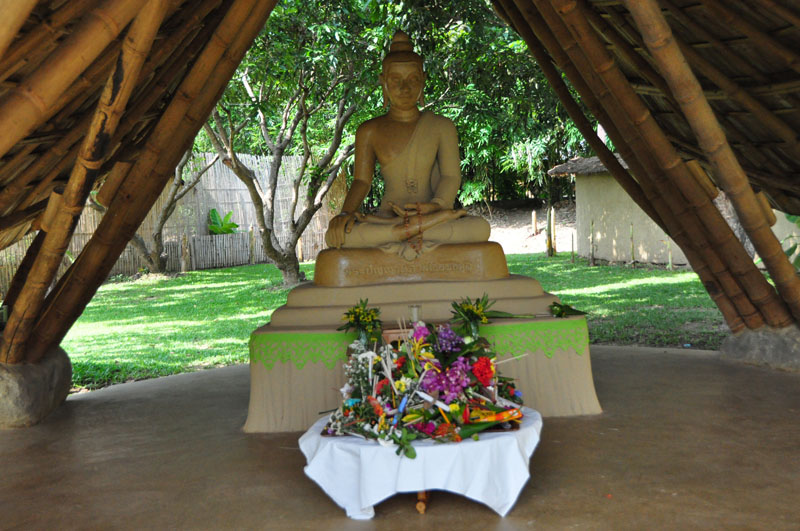 Students and staff marked tomorrow's Visakha Bucha Day at Panyaden today with a presentation by our P4 class who told us that this special day honours the birth, enlightenment and passing of the Buddha. Our guest, Phra Palad Sunthorn Tee-Pa-Go from Wat Thao Kham Wang talked about the significance of Visakha Bucha Day then led the school on a traditional wien tien ceremony.
Holding flowers, candles and incense we quietly walked clockwise three times around our Buddha Sala, before laying down our offerings at the foot of the school's Buddha image.
Click here for more photos on the blog.