Panyaden on h+ Channel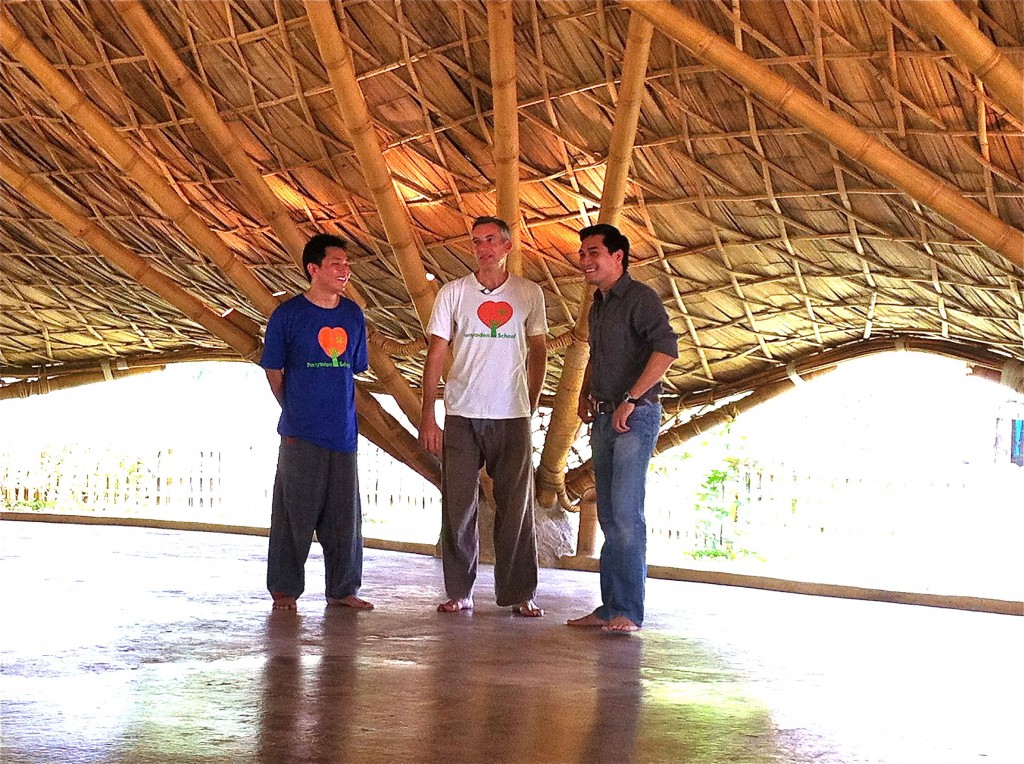 Stay tuned for what our Panyaden School Director, Neil Amas and our Liaison and Operations Manager, Khun Boy, have to share about Panyaden's unique concept, bilingual educational approach and our green practices on "Change The World", Health Plus Channel (PSI 90), to be aired in early May.
Khun Chirakit Suwannapaph (Wam). the host of the programme, also talked to Markus Roselieb, our co-Founder and Project Manager of the school construction about the use of environmentally-friendly materials to build our beautiful campus. Check our blog and Facebook page for updates.