Curious Visitors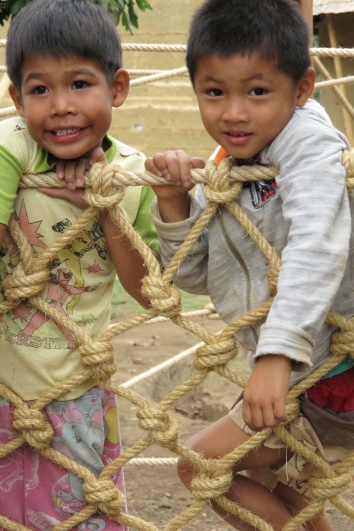 Many curious people have dropped in to tour Panyaden School since we began construction last year. Some groups such as the fourth year architecture students from Chiangmai University visiting today, are fascinated by how such mundane materials can be creatively integrated using both ancient and modern building techniques.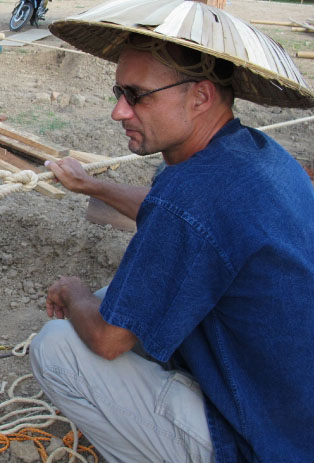 Armed with sketchbooks and notepads, the students observe and feel the materials, the walls and salas and scribble notes. Led by their renowned Professor, Ajahn Julaporn (an expert in traditional Thai architecture), they bombard Ajahn Decha, our bamboo specialist and master builder, with questions about earth building techniques and types of local bamboo used here.
Other visitors sometimes come by to talk to Markus Roselieb, the Project Manager of the construction and Co-Founder of Panyaden School, about why he decided on using bamboo and earth for construction, and if his company will help them build their own eco-friendly homes. Most of these guests are also parents who want to check out the facilities and to find out more about its curriculum.
These visitors come from Thailand and elsewhere in the world. Today, one of them hails from Alaska! He, like many others, wants to know about the school's Buddhist and environmentally friendly principles and what it hopes to achieve.
Outside the majestic bamboo, earth and stone Assembly Hall, a famous Thai celebrity is interviewing Yodphet Sudsawad, the School Founder, about why and how she believes that Buddhist principles can be applied to a modern education, about the school's vision, and its green practices.
Today is another busy day for the Panyaden team who is always happy to share its vision and environmentally friendly practices with the many guests who care about the same issues.