Grand Opening at Panyaden School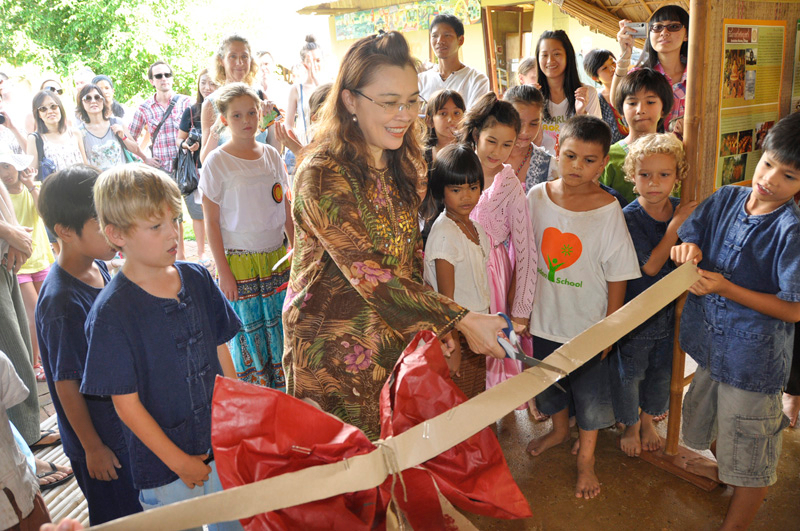 What a delight to see the wonderful projects our students have created through a lot of teamwork and perseverance! All 7 teams of Panyaden's Prathom students presented photos and slideshows to their parents, peers and teachers.
Our students have invested a lot of thought, planning, focus, commitment and teamwork into the making of each project. Today's bilingual presentation was a good way of wrapping up as well as for each student to step back and give us their perspective on what they have learnt throughout the whole process. It was clear how much fun our children had interacting and working alongside their schoolmates. They shared with us what they liked or disliked, the difficulties and joys they faced. They showed us which wise habits they used along the way, in particular khanti (patience), viriya (perseverance) and chanda (enthusiasm).
Panyaden's Head Teachers, Kru Dokmai and Kru Michel (who both spearheaded this programme), facilitators as well as other teachers and parents have every reason to be proud of the growth and learning these children have shown.
Click on following Panyaden blog links to see slideshows and more photos of the various projects:

Slideshows of individual projects:
Photos taken on 24 Aug by Ally Taylor