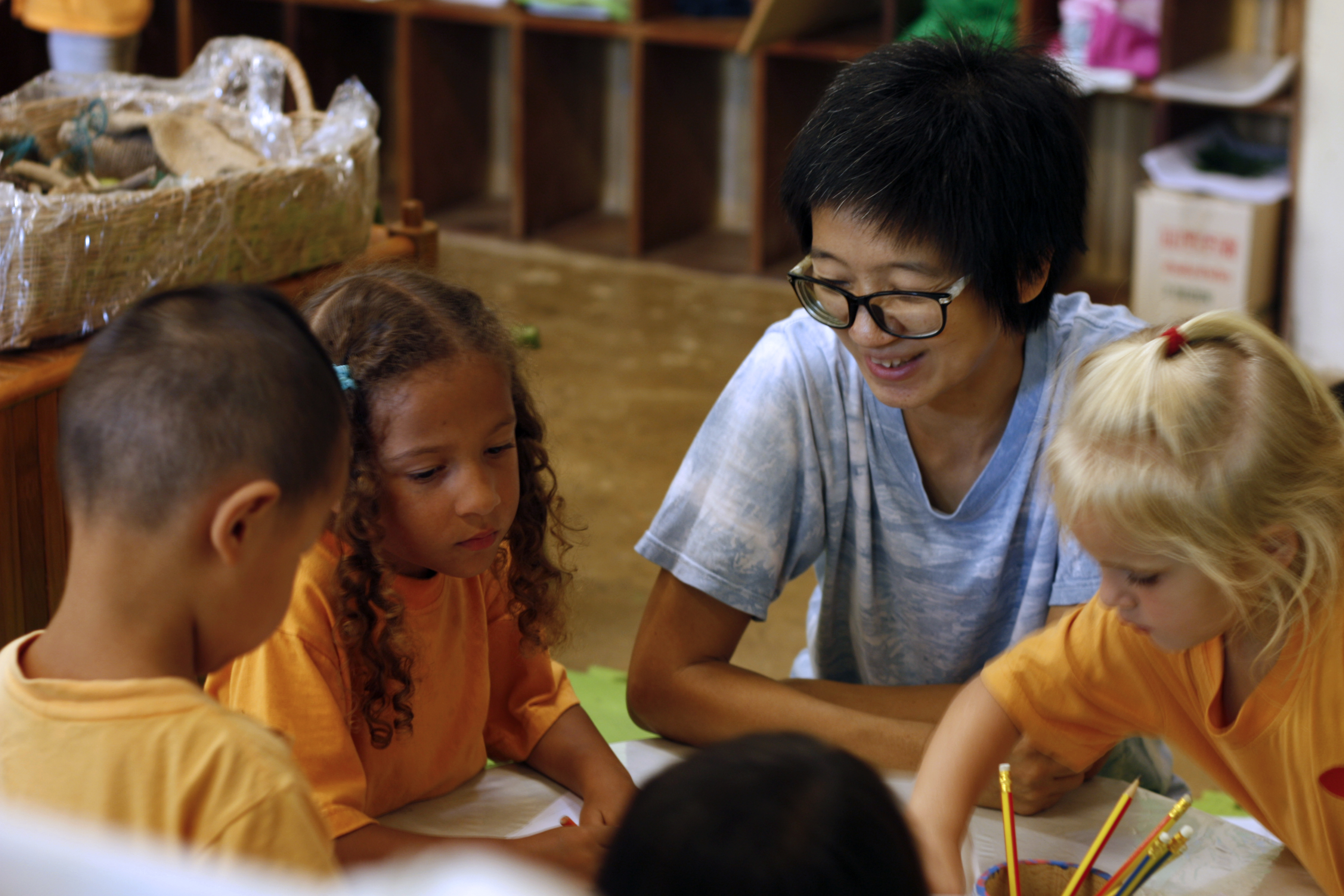 Kru Teeraporn, Kindergarten 2 Teacher
"My aim is to teach children how to be with others, how to manage their happiness and the most important thing is to listen to them,'' says Kru Teeraporn, Panyaden's K2 homeroom teacher. "As a teacher, we have to be very careful not to dominate children without listening or giving them a chance to speak. This is what I always remind myself. With preschool kids, the priority is to develop the four key areas, physical, social, emotional and intellectual, and each day to make sure they are eating and sleeping properly, that they are learning routines, being safe and being self-sufficient."
Kru Tee has worked in education for many years as a specialist teacher, a school secretary and a curriculum coordinator. Four years ago she changed to be a classroom teacher and she has loved the role.
"First of all, I like working with children and a close school community where there are lots of festivals and school events. It's not like working at the office, with only documents! Working with children, real living beings, whom we have to truly take care of and help them better understand the world, is something that really motivates me.
"Kids are so natural. As we grow up, this tendency is reduced and being around children helps remind me of the beauty of human nature. Children are so lively and bright. Working with adults, we need to be so careful to avoid mistakes and misunderstandings and choose our words carefully. But with kids, we learn how to be natural, to let go and not to attach to our ego and our thoughts.
"I feel lucky that I have a chance to work with children, to help them grow from seedling to young plant to a big tree, self-sufficient and a good influence on society. I am so glad to be a starter point for them."
Article in Thai is on the page 2 of our Sep-Oct '16 newsletter.