Panyaden School Fun Run for Charity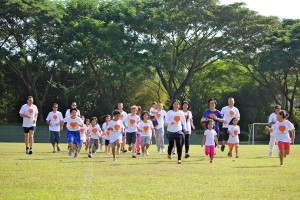 Some of our students, parents and teachers joined dozens of people of all ages for a friendly 3km run at PTIS (Prem International School) on November 26. Funds raised from the event went to the Piers Simon Appeal, which helps underprivileged children go to school. All particpants were presented with a certificate after the run. Kudos to all who took part!
More photos in our November image gallery.