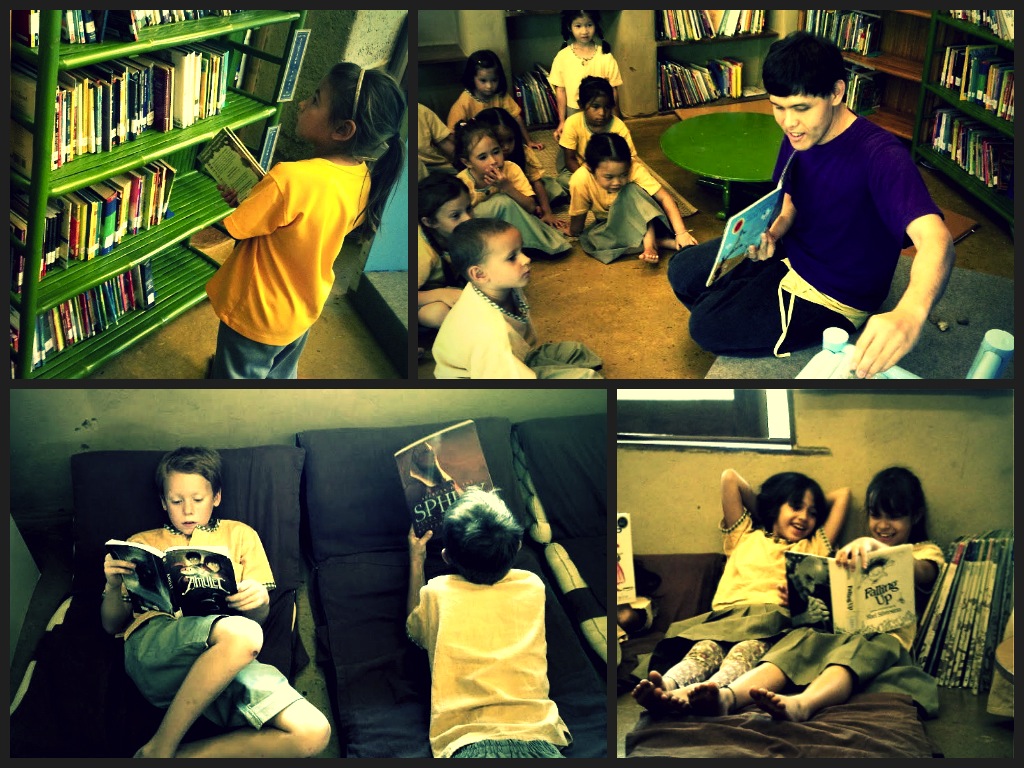 We recently added more books to our library. During the first week of school, every class started with lots of reading activities with their classmates (buddy reading: existing and new students sharing their favourite books with each other).
When it was moral stories reading time, Kru Ou chose the book, "The Crow and the Pitcher". A thirsty crow comes upon a pitcher with water at the bottom, beyond the reach of its beak.How can he drink from the jar without falling in? Our students pondered this problem and shared their ideas. Moral of the story: effort and persistence are important if we want to be successful.
More photos on our Facebook page.