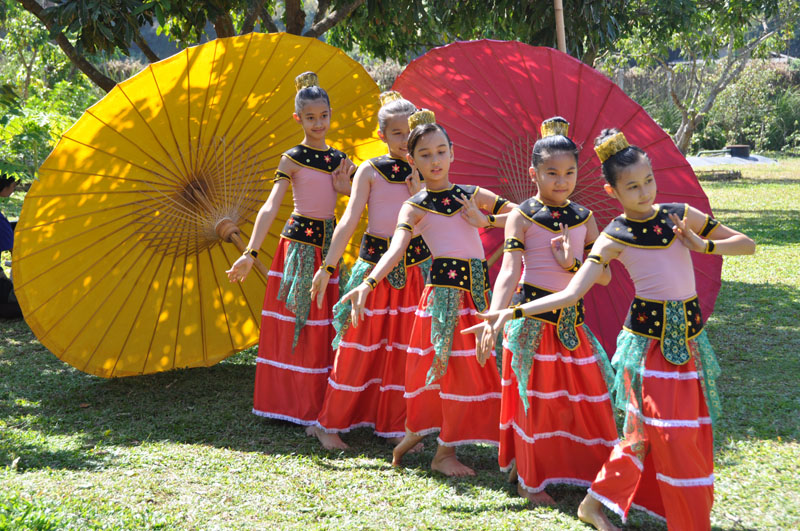 Gentle traditional Thai music greeted our guests yesterday at Panyaden School's Open House Fair 2013. It was a delightful way of welcoming prospective parents and their children visiting our environmentally friendly school in Chiang Mai to find out more about our curriculum and our hands-on approach to learning.
The day featured a Dhamma Talk on 'How to raise mature and confident children' by our spiritual advisor, the Venerable Ajahn Jayasaro, a student dance performance and our local Ton Lamyai market with lots of food as well as handmade photo frames, cards and other arts and crafts by our students. Our teachers and staff along with parents from our PTA, Friends of Panyaden, also offered various fun learning activities for the visitors and spent time answering questions or showing them around our green school.
Thank you everyone for joining us and to the Panyaden team for your hard work throughout our school's Open Week!
Above photos were taken by Ally Taylor. Click here for more on our image gallery.