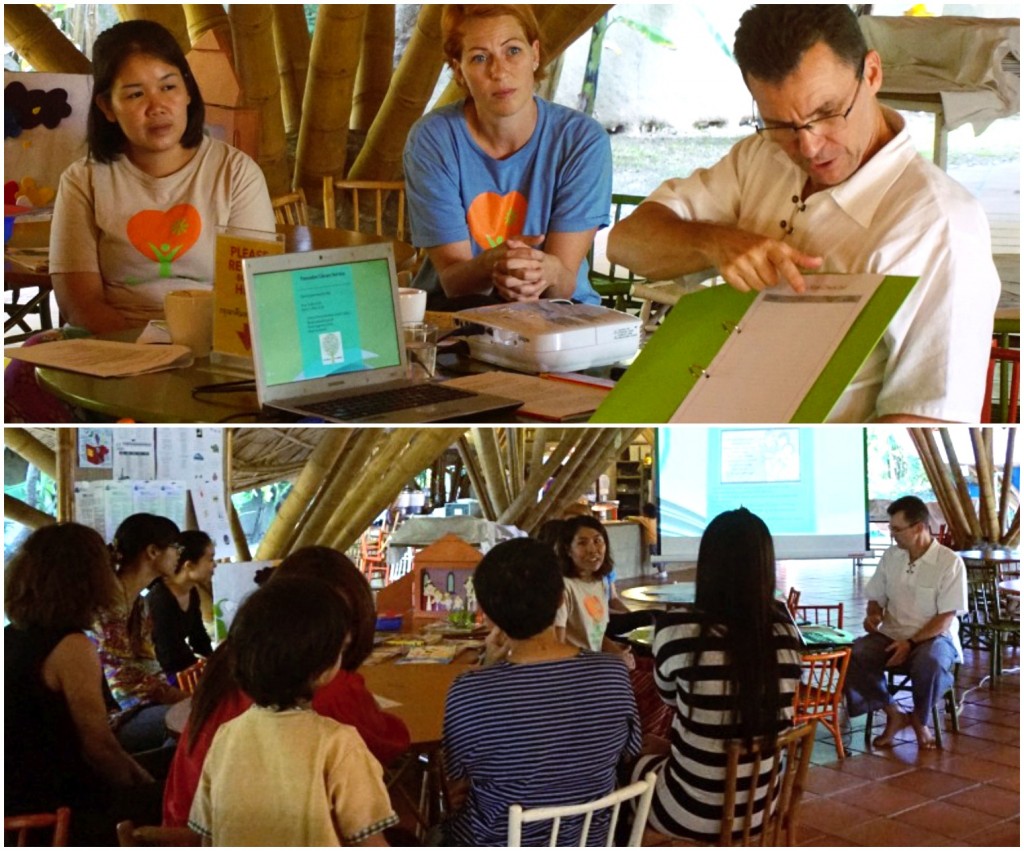 A few take-aways from Monday's Parent Workshop:
"Encouraging Reading at Home" (Nursery and Kindergarten) conducted by Kru Michel, Kru Nikki and Kru Ar –

Set a time and share books with your children every day.
The same story, again and again.
Invite your child to talk about the book, to tell his/her own story.
Don't force reading: most learning takes places when she/he listens to you.
Listen with a smile, there is no need to correct.
Read in your first language, someone else is looking after the other languages.
Read all kinds of books and be seen reading!