One School, One Vision, One Team
The Importance of Building Self-Esteem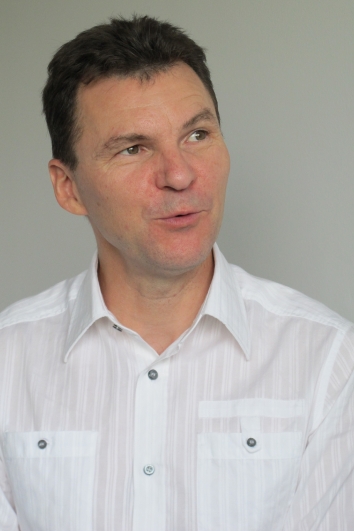 Michel Thibeault is the Head Teacher at Panyaden School. His belief is that a child's potential is conditional upon their level of self-confidence. If they have this, Michel asserts, they will go on to become successful lifelong learners, proactive world citizens and responsible caretakers of the environment. "The Buddha taught us to look inside and know ourselves.  This is a very powerful way to build composure and respectful assertiveness."
"As a teacher, it is very important for me to try and build children's self-esteem within and outside the classroom, so that they feel valued as individuals. We can only learn as much as we believe we can learn; we can only do as much as we believe we can do. With low self-esteem, we can't get very far."
Michel has more than twenty-three years of experience as an educator and senior manager. He is fluent in three languages and has worked with young people in different capacities as a teacher and school principal.
In Canada, after six years as principal of a primary and secondary school, he founded and led an outdoor education centre that focused on building students' self-esteem through outdoor challenges and teamwork.
Buddha said: "Believe nothing, no matter where you read it, or who said it, no matter if I have said it, unless it agrees with your own experience and your own common sense."  Similarly, Michel believes that "learning does not actually take place through listening but mainly through experience, and through verbalizing that experience to support and enrich it. I am very excited to be a part of Panyaden School because this is what we are going to do. We will give the children a chance to experience what we are talking about through hands on projects and the enquiry approach."
"Good teaching is more a giving of right questions than a giving of right answers."
– Josef Albers (artist and educator)

The above quote was paraphrased on a T-shirt Michel's daughter once gave him. It reminds him of his own belief in motivating children to explore and to ask questions. In order to bring out a child's natural curiosity, teachers should not just go through the curriculum but focus on the learning process that takes place.
"It is important to assess each student's level of learning, interest and preferred ways of learning. With all this information, teachers can prepare activities that will suit the individual child. Then, we have to create situations where children will actually be engaged, be willing to learn what we have to offer. We have to make it appetizing and interesting."
Changing the Context
What about 'difficult' students who do not seem to want to learn? "It is important that all the children know we are on their side; that they are respected and loved as individuals.
"Context is what's difficult sometimes and also the false belief that 'other people can make us do things'. In a Buddhist approach we focus on recognizing that we are solely responsible for all our actions. Nobody controls us. We can guide the students to experience this truth by creating an environment that will suit them. Not all students are equal in terms of readiness, aptitudes and desire to learn. Our job is to create and present a variety of activities in ways that will reach all in one way or another. Let's make the children aware of their strengths and weaknesses as well as their different learning styles and work it out with them."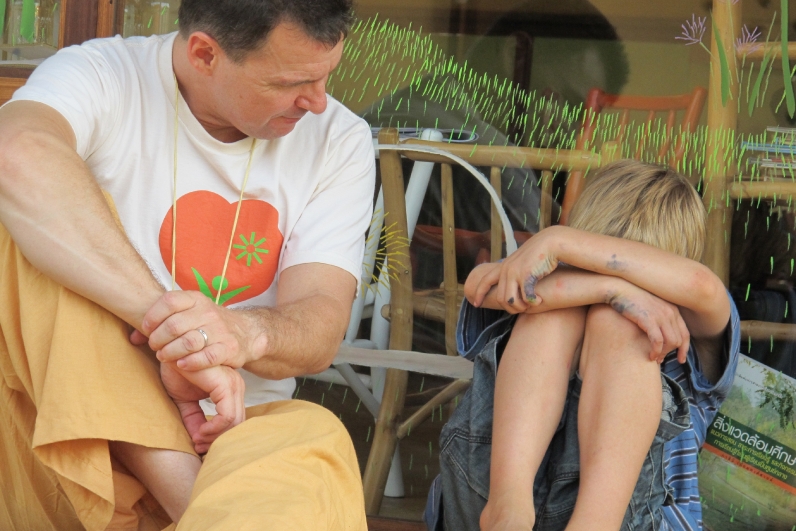 This could mean spending a lot of time with each child. "Knowing and understanding each child individually is important; a low teacher-students class ratio is also beneficial. Panyaden plans to have a class ratio of 1:10.
"Language acquisition will be facilitated by the presence of a Thai speaker and an English-speaking teacher with most groups of students. They will plan and teach the lessons together, exposing the students to both languages."
One School, One Vision, One Team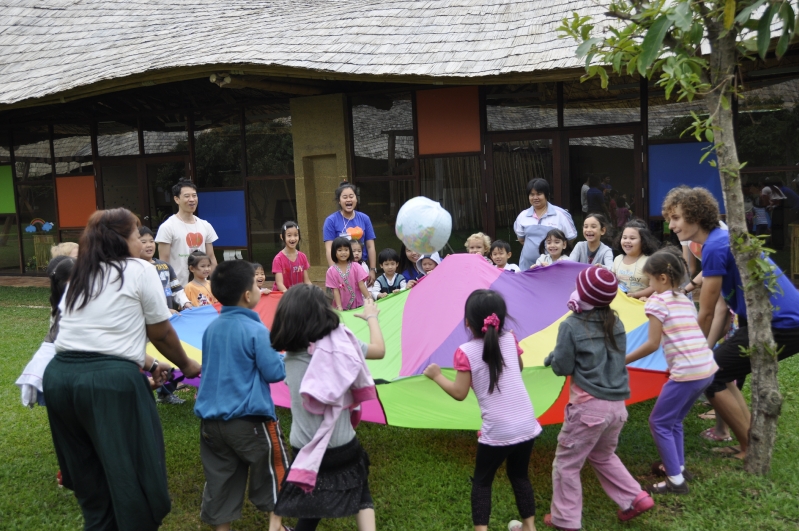 Michel mentions that the teachers themselves will also be working on their language skills (Thai teachers will learn English and vice versa). Teachers are role models and students will have a chance to see lifelong learners in action.
The different cultural backgrounds of the staff and teachers will also show the students that diversity can work together, that we are all a team or as he puts it. "One School, One Vision, One Team". This team includes everyone from the support and administration staff, the cleaners and janitors to the teachers, founders and directors.
"We will all need to learn the spoken and unspoken ways of different cultures, and to find the means to bridge them. We know we will encounter challenges. The question is how will we face them? With the ultimate goal in mind: the welfare of the students. Both staff and students chose to come and live the vision that is Panyaden. We need to embody that vision which calls for working together as a team, mutual respect and doing our best at all times."
*Michel's extensive teaching and management experience is on https://www.panyaden.ac.th/team/michel-thibeault/
Source of Josef Albers' quote: https://hubpages.com/hub/50_Inspirational_Quotes_for_Teachers