Tag Archives:
Giving Week
More than 40,000 baht raised for the Philippines!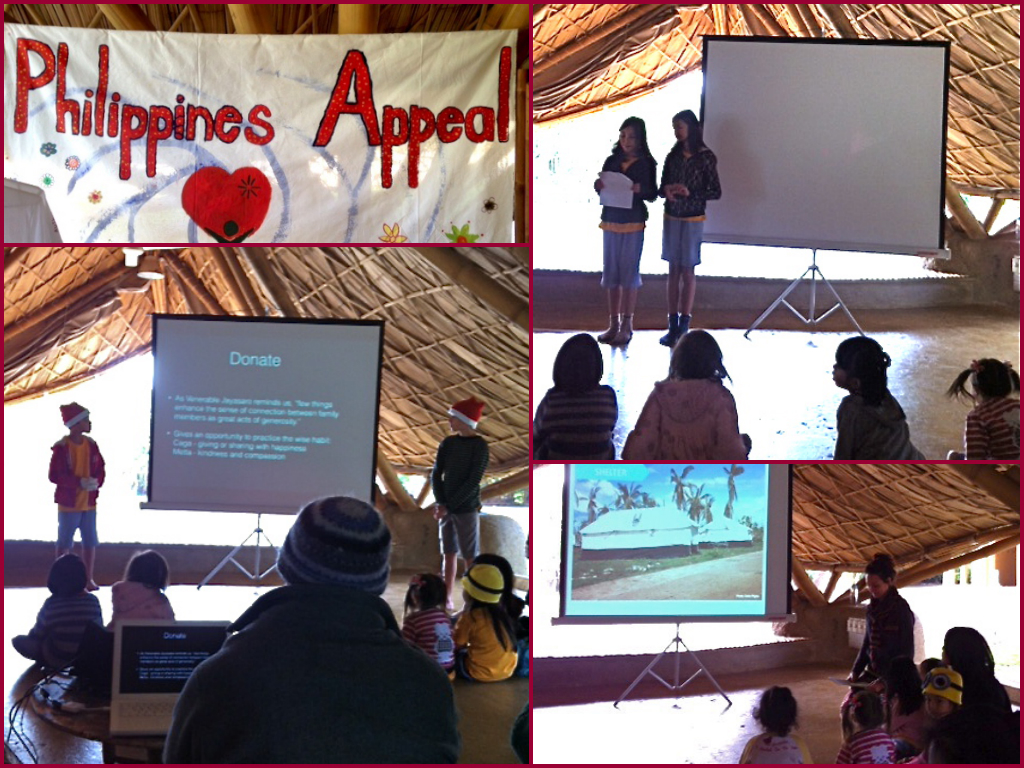 As part of Giving Week, our students presented the highlights of our Philippines Appeal and revealed the total amount raised in assembly this morning.
Here is an excerpt from a speech by Nalin and Aisha from P4:
"We want to thank everyone who lent a helping hand throughout the past two weeks. Panyaden students, parents, and teachers all responded to the Philippines Typhoon and dedicated their time and energy to help make a difference.
The Cooking Club served up delicious treats, the DIY club made some cool tie-dye clothes, and the P5-6 class auctioned their reading week t-shirts. Kru Lizzie's Craft for a Cause helpers created cards, bracelets, and headbands during their lunch break. Kru Or and her artists made beautiful pieces to sell at the Craft for a Cause Fair, and Kru Tee and his band put on a great musical performance. The Friends of Panyaden hosted the fun flea market and parents donated generously.
Thank you to everyone for all of your hard work and support. "
The total amount raised was an impressive 42,800 baht!
We will be sending our money to the Philippines through an organization called the Disaster Emergency Committee, which, through its partners, has helped over 1.6 million people, setting up 4,500 tents for people lost their homes, delivered 50,000 food parcels, provided clean water to hundreds of thousands of families and set up medical clinics and temporary schools.