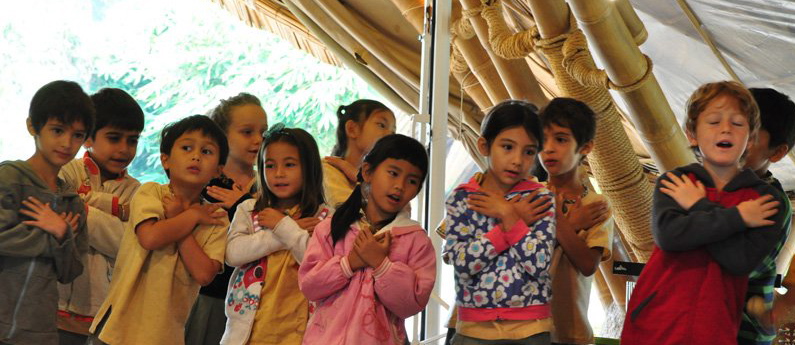 "…Fathers are just wonderful




In a million different ways,




And they merit loving compliments




And accolades of praise"
– Fathers Are Wonderful by Helen Steiner Rice
'Near Dawn' is a beautiful song about the dawning of a new day composed by His Majesty King Bhumibol. Our Anuban students gave a lovely rendition of the song this morning at the start of our Father's Day celebrations dedicated to His Majesty, the Father of the Nation and to all fathers and father figures who play invaluable roles in our lives.
The rendition was followed by a Thai dance choreographed to the same tune by our Prathom students. Then came the reading of essays read by our Kindergarten representatives, bringing many a smile and a tear or two in the audience of parents and teachers. Students from Prathom classes then came on to share with us how Father's Day is celebrated in their home countries.
The day's celebrations were perfectly rounded off with a father and child performance by parent Khun Tanawat with his two boys playing the ukelele and singing the school's 'Inseesangwan' song, then showing the audience their bedtime prayer routine. Each class then went on to Panyaden's farm to thresh the rice they planted and harvested in honour of the King's sustainable rice programme for Thailand.
Let's give our dads a hug today and say thank you. Happy Father's Day, good health and happiness!
Lots more photos by Ally Taylor on the blog:
https://www.panyaden.ac.th/fathers-day-2013/ and
https://www.panyaden.ac.th/rice-threshing/