Prathom students celebrate Budding Day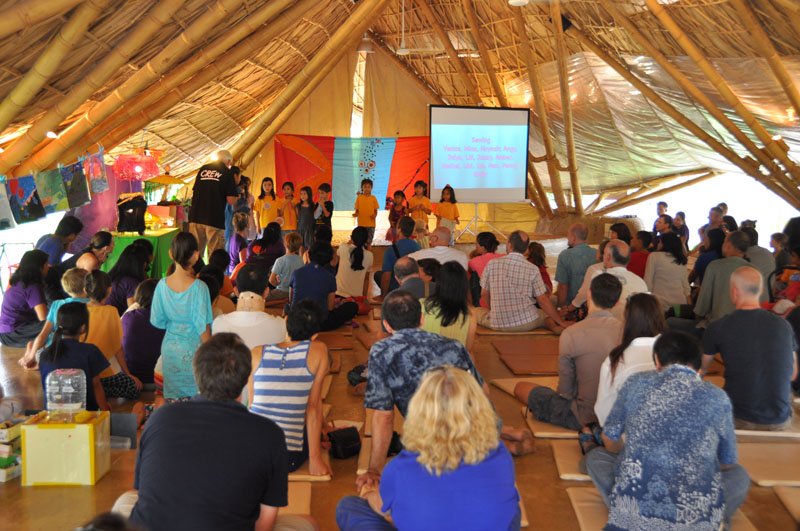 Panyaden School's Prathom Budding Day celebrations kicked off today with many homeroom activities headed by our elementary students. In the P5-6 class, for example, parents joined their children in drawing maps, listened to a presentation on Chiang Mai's history and learnt some Thai dance movements. P4 students played different parts of a tree and described their functions. The other classes demonstrated their Mathematics and Science skills as well as oil painting techniques.
An exposition of our students' art (both Anuban and Prathom) was also held at our assembly hall for all to enjoy between activities. It was fun to see everyone enthusiastically participating in the dances, games as well as planting and art sessions.
At 11am, we gathered in the same hall for the much-awaited 'My Project' presentations. With the help of specialists and advisors, our students decided individually or in teams the projects they wanted to work on. We saw the result of their thinking, planning, effort and teamwork in the showcase today. Some learnt to design and sew their own clothes, three grew vegetables while others combined their talents to create board games. A few students built colourful birdhouses to beautify the school. Each team presented a video and shared with us the wise habits and other lessons learnt and applied along the way.
Well done and thank you to all our Anuban and Prathom students for celebrating your studies and hard work with us these 2 days! We look forward to learning more together in the new term.
Visit our Panyaden blog gallery for today's photos by Ally Taylor.