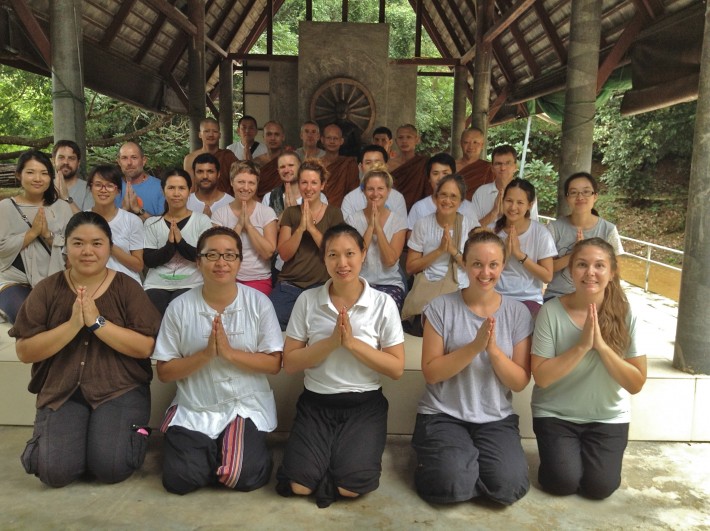 Panyaden teachers and staff have returned from a 5-day meditation retreat at Venerable Ajahn Jiew's forest temple in Chiang Rai.
The day started with a wake-up bell at 4.30 am, followed by morning chanting and meditation. We then joined Ajahn Jiew and the resident monks for the early morning alms round to the local village 3 kilometres away, where we were privileged to experience first-hand the generosity of the local community upon which Buddhist monks depend.
Each day we combined daily chores, such as cleaning toilets and sweeping the forest paths, with walking and sitting meditation and a Q&A session with Ajahn Jiew. The day finished with evening chanting and a dhamma talk, candles out at 10 pm! Wat Yen Boon has no electricity, basic facilities and all the wildlife one would expect to see in the woods during the rainy season, so this was a very special opportunity to practice in the real manner of the Thai forest tradition!
We are very grateful for the generosity and metta Ajahn Jiew showed us. Not only did we practice the dhamma under his kind guidance but we also were privileged for the insights into every day temple life that we were provided.
Panyaden teachers and staff join the monks on their morning alms round

Sitting and walking meditation

Daily Dhamma talks and Q&A with Venerable Ajahn Jiew

Click here for more photos on the blog.