Thai Language Celebration Day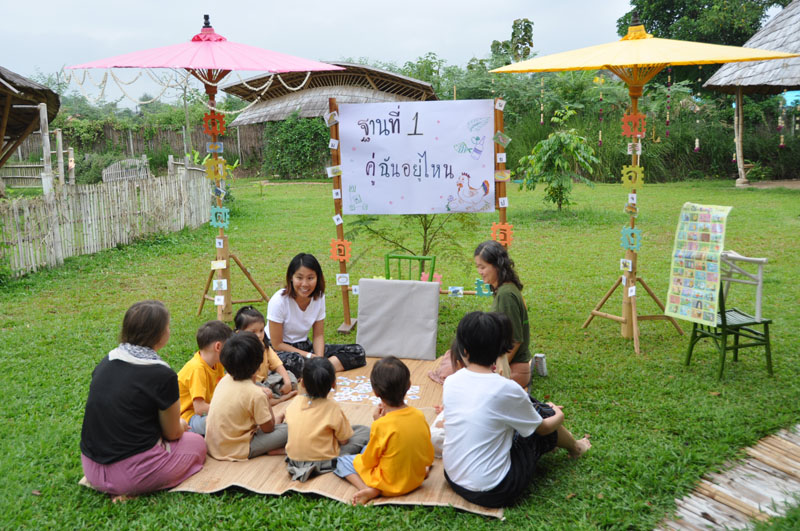 "It is very important to use Thai correctly and skilfully because this is where we live" said M.C. Sam from P3 to open our special day of celebrating Thai Language and literature. This was one of a series of Thai and international school events that focus on reading during our yearly Reading Week.
Our children were encouraged to use the language through fun and games like Thai bingo, a treasure hunt for hidden Thai words as well as engaging traditional sing-along sessions and dances. The highlight of the day, however, was a stage play performed by Prathom students, based on the classic Thai poem Phra Paimanee, written by the famous Thai poet, Soonthornphu. Kru Goy adapted one of the chapters, "Sutsakorn and Ma-nin-mung-korn," for our school. The story is about the adventures of a charming prince and the lessons he learns while searching for his father. A chorus of students chanted verses from the poem while others played different characters.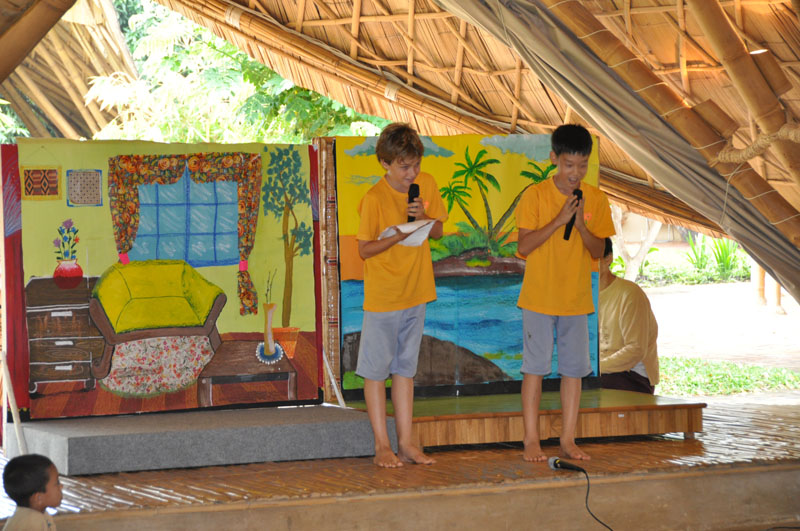 At the end of the show, the student MCs told us that the story teaches us about one of Panyaden School's 12 wise habits based on the Buddhist teachings of the Venerable Ajahn Jayasaro, which is 'Yoniso-manasikarn' or skillfully applying the mind. They explained that we should "learn to rely on ourselves, taking time to know if someone is a true friend and knowing that we can always count on our mum and dad to help us make wise decisions."
มีไฟล์ PDF สำหรับภาษาไทย
Photos by Ally Taylor –
https://www.panyaden.ac.th/november-2012/thai-language-preservation-day/
https://www.panyaden.ac.th/november-2012/sutsakorn-and-ma-nin-mung-korn/