Telling the truth and keeping our word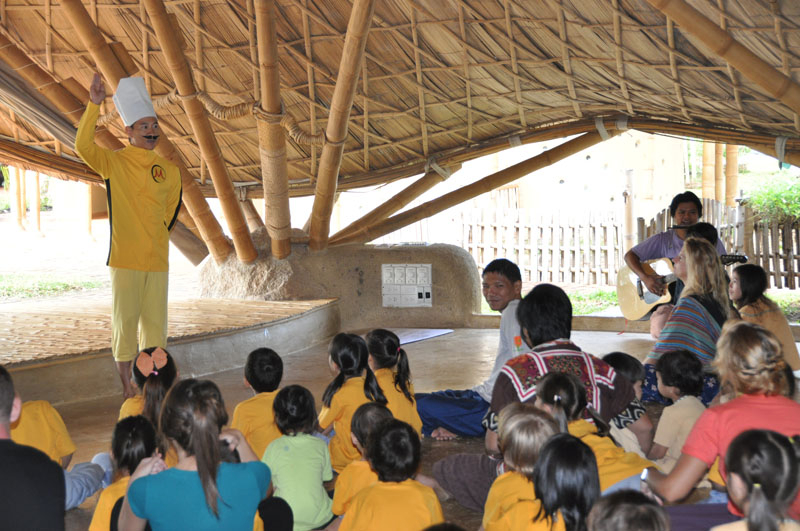 Sacca (pronounced 'Satja'), สัจจะ, means 'being truthful'. This is the wise habit that our favourite Kung Fu Chef shared with Panyaden students today upon his return from a week-long meditation. He and Kru Michel elaborated that practicing this sensible habit involves telling the truth and always keeping our promises.
To help us remember this virtue, Kru Tee and Kru Namping led us in a sing-a-long of a catchy new song called 'Being Truthful', composed by our very own Kru Noy.
| | | | | |
| --- | --- | --- | --- | --- |
| | Head Teacher, Kru Michel with our captains of Sacca | Students practicing Panyaden wise habit kung fu moves with the Chef | The kung fu moves are a fun way help students remember the 12 wise habits | |
More photos of today's session by Ally Taylor are on the blog.