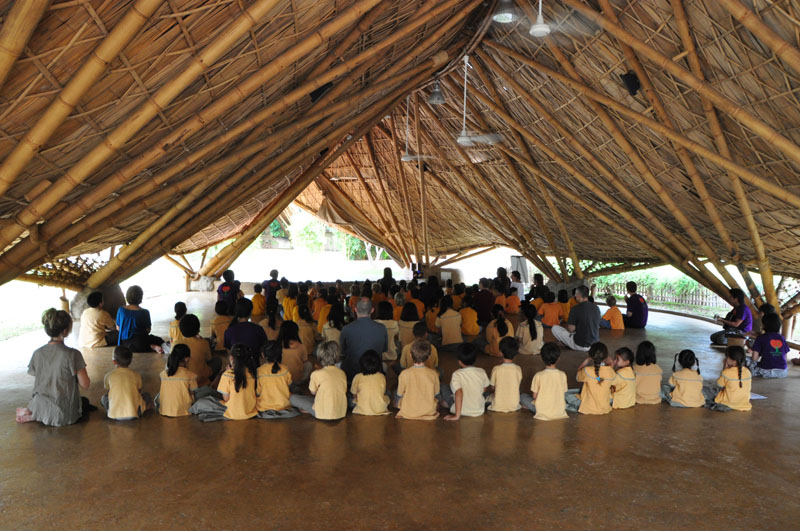 Our first wise habit this term is Avihimsa or 'not harming'. Wise Habits Grandmaster, Kung Fu Chef, has now grown old and handed over some of his teaching duties to his disciples. Today he introduced Master Avihimsa to the students at morning assembly and his disciple showed two skits of how words and actions can hurt yourself and others. Firstly, a student was mean about another student's book. Then, two students were gossiping about a friend when he walked by and caught them.
Our students volunteered 3 suggestions of how to practice this virtue:
1. Use polite words to everyone
2. Playing fairly and nicely with friends
3. If you don't have something nice to say, don't say anything at all!
Photos of this morning's session are on the blog image gallery. Click here.