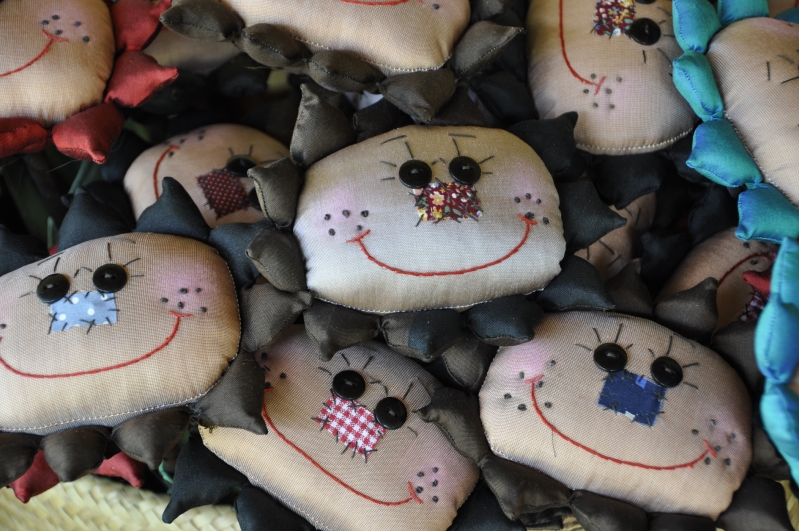 An Enjoyable Day
Panyaden School held its Summer Fair and Open House Day last Saturday, 2 April. Parents, children, the press, architects, friends and educators turned up throughout the day to join in the festivities. They toured the campus, participated in the talks and enjoyed watching local Lanna artisans at work.
Our teachers entertained children with educational games, craft making, music and singing. Many of the parents happily joined in as well. Organic ice cream, cold coconut and fresh vegetable juices were much sought-after thirst quenchers as the visitors walked around the school to admire the bamboo and earth architecture. Needless to say, the playground with the wooden slide, ropes, bamboo flute and sand box, was especially popular among the young ones.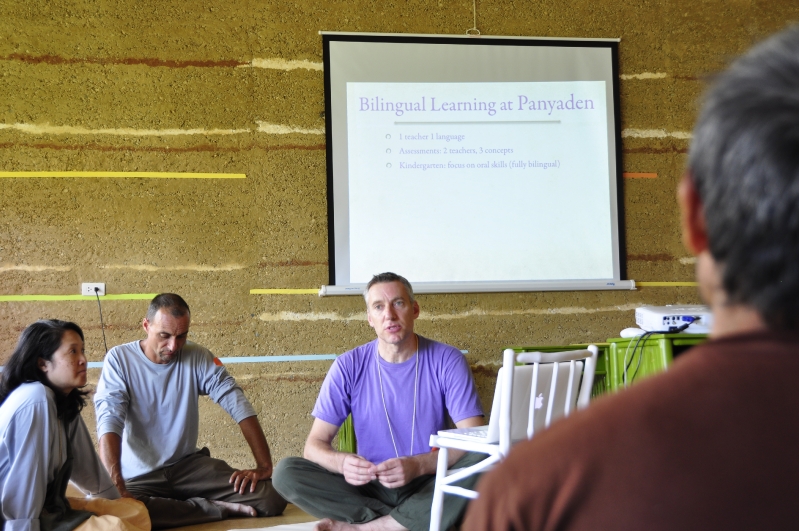 Talks organized that day included two by our School Director and Founders on how Panyaden will integrate lessons learnt from successful bilingual schools across Europe, North America and Asia and how the school will apply Buddha's teachings into its curriculum (read Neil Amas' upcoming post on bilingual learning).
Adults and children sat comfortably on mats placed on the cool earthen floor of the Parents' Sala as they listened to Taan Ajahn Jew's Dharma talk, 'A Buddhist View on Education.'
Yoga and meditation classes were on offer and Panyaden staff were available to answer questions on the curriculum and the type of education they can expect for their children. It was a fruitful and enjoyable day for our school and visitors alike. We wish to thank everyone for making it a success!