Fun Learning at Panyaden Science Fair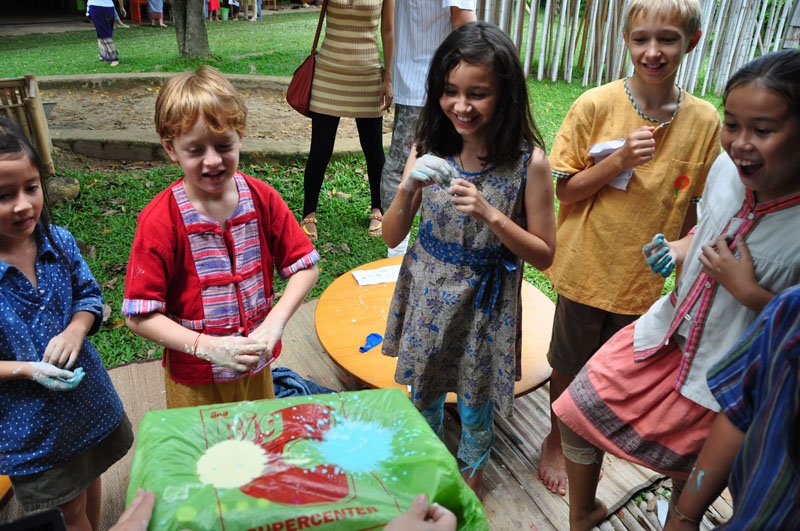 Our students from K2 – P6 enjoyed a day of fun participating in today's annual Panyaden Science Fair. They learnt how air moves by releasing hovercrafts made out of balloons and used CDs, mixed corn flour and water to form globs of oobleck and making them dance using sound energy. They created their own magic rainbow by shining white light onto a prism, which then refracts and disperses it to form the 7 colours of the rainbow. They watched intently as their schoolmates used drink cans to demonstrate how molecules in various states behave differently when subjected to heat and cold before trying their hand at the Can Crush experiment themselves.
Head Teachers Kru Michel and Kru Dokmai explained that idea is to get the students to do much more than just watch. They are encouraged to try the experiments themselves and ask lots of questions.
Click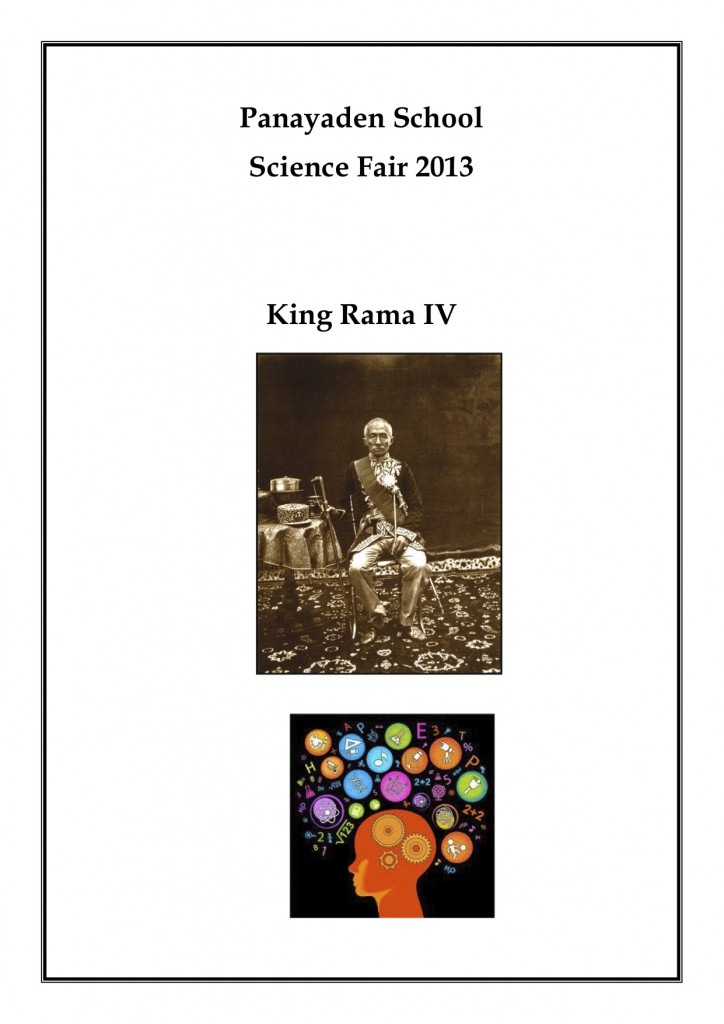 here or the image (left) for questions and information on each experiment as well as the achievements of famous scientists in the world like Galileo and King Rama IV, the Father of Science in Thailand. More photos of today's Fair are here on the blog.