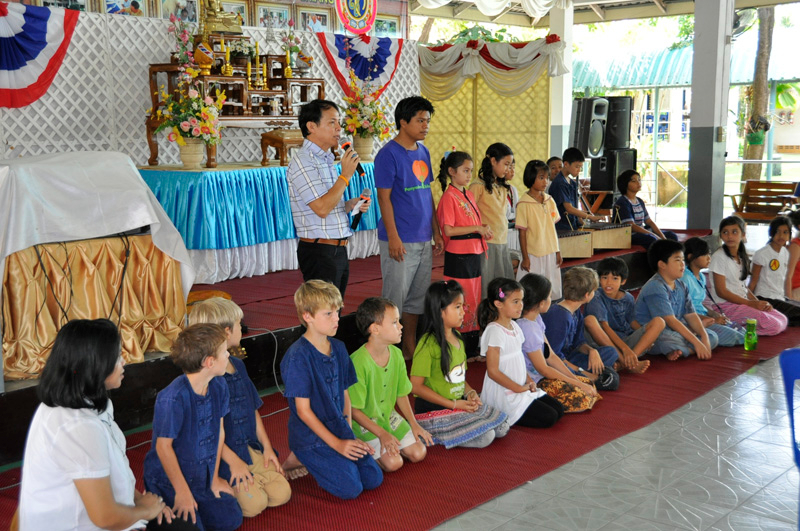 Our P2-6 students visited Baan Thammapakorn Senior Home today to entertain the residents who welcomed them with a song and even took part in an impromptu singing session of beloved traditional songs about Chiang Mai.
The highlight of the visit, however, was the light hand and shoulder massages our students and their teachers gave the elderly. Many of the residents were pleasantly surprised and thanked everyone for this unexpected treat. Our children had practiced hard at school to get the massages just right. They too were visibly moved by this visit. As Noah, P3 student said, "The residents remind us of our own grandparents whom we love."
Click here for more photos by Ally Taylor.