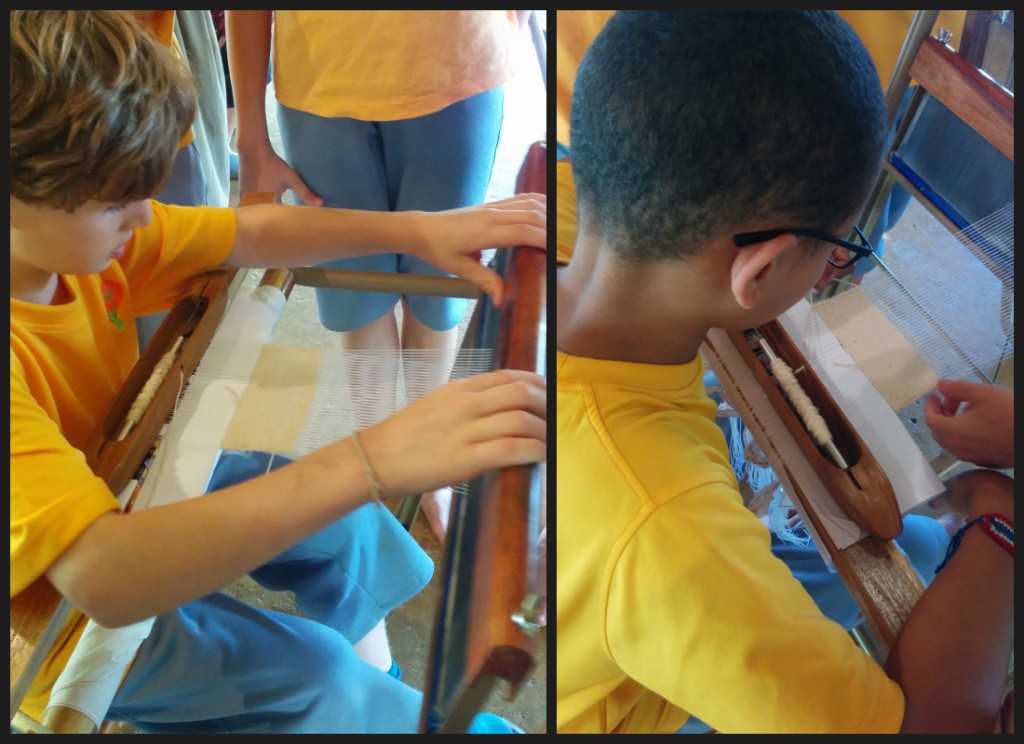 On 12 July this year, Panyaden School collaborated with Mae Sai Hospital in Chiang Rai to plant about 100 cotton trees at Venerable Ajahn Jiew's temple (Wat Pa Yen Boon) for Jula Kathina, a traditional Buddhist merit-making ceremony.
Jula Kathina begins at the start of the rainy season retreat when the laity plant cotton trees on temple grounds. At the end of the three months, the cotton is harvested, woven and dyed for making monk robes (Kathin); this is a one-day process that requires community cooperation between monks and lay people to achieve the whole undertaking within such a short time frame.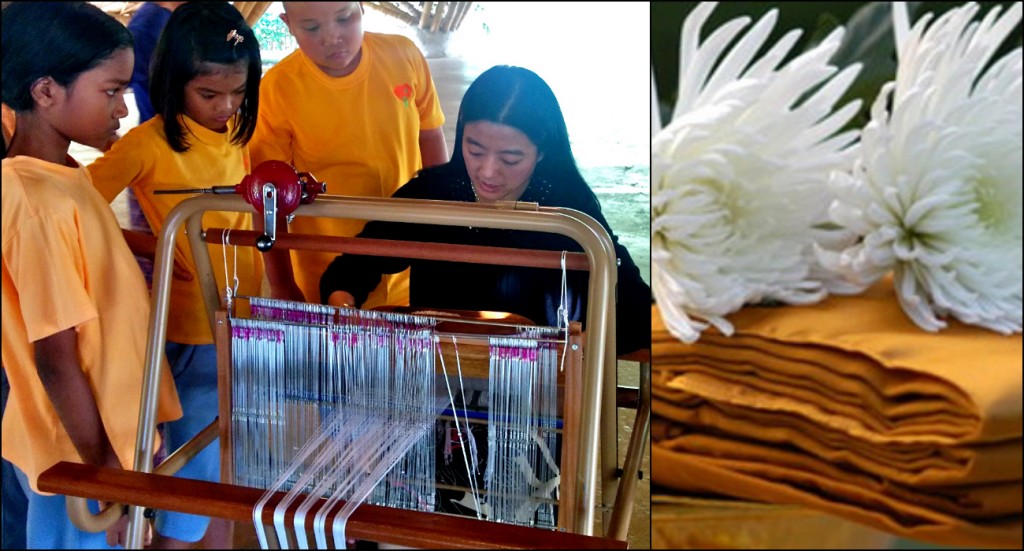 Our Prathom 4 – 6 students are now busy learning traditional cotton weaving skills in school. They will travel with their teachers to Wat Pa Yen Boon on 31 October to participate in the Thot Kathina ceremony where they will weave and formally present the cloth to the monks.