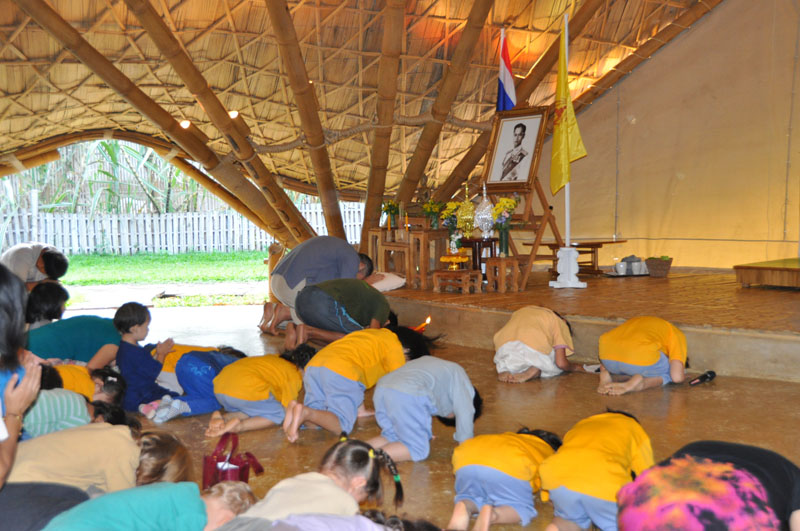 Panyaden School wishes all dads a 'Happy Father's Day'! This day is special in Thailand because it is the birthday of His Majesty the King who is revered as the Father of the nation. Hence celebrations are held all over the country to thank and honour the King as well as all fathers. It is also a time to ask for their forgiveness and blessings.
Our students marked this day at school yesterday by first paying respects to His Majesty at our assembly hall and singing the King's anthem. This was followed by music played by Prathom students and a play to show our students' thanks and gratitude to their fathers.
Some students then got up to share letters they have written to their fathers. Everyone in the audience, especially the fathers, appreciated their efforts and were clearly moved by the genuine, sometimes funny and touching notes. The day's celebrations culminated in harvesting the rice grown on our school farm in August on Mother's Day. Students learned the value of farmers and the hard work they do by experiencing at cutting and threshing the plant themselves.
Above photos are by Ally Taylor. More on our blog:
https://www.panyaden.ac.th/december-2012/fathers-day-2012/
https://www.panyaden.ac.th/december-2012/harvesting-rice-2012/