Knowing the right amount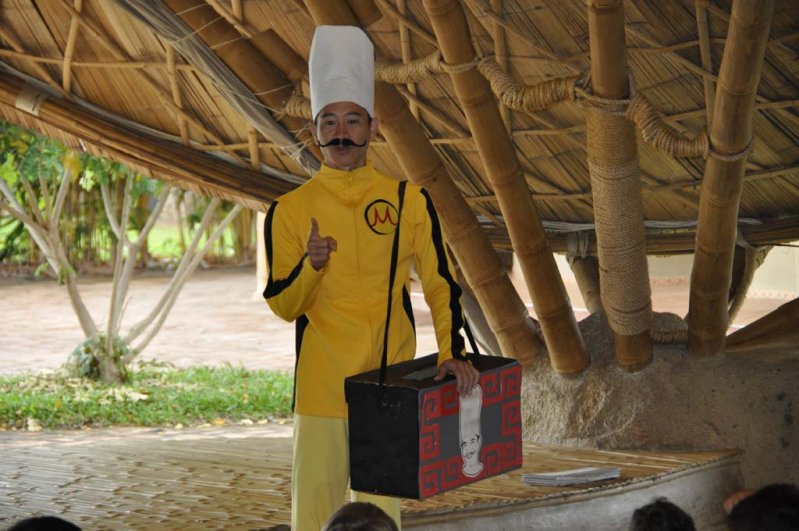 Mattanuta (มัตตัญญุตา), 'knowing the right amount', is about moderation and balance. It means understanding and knowing what is just right or appropriate for our wellbeing. Chiang Mai's foremost Kung Fu Chef explains to students at Panyaden School's weekly 12 wise habits session that moderate consumption like knowing how much to eat at mealtimes ("not too little or too much") is a good example of Mattanuta.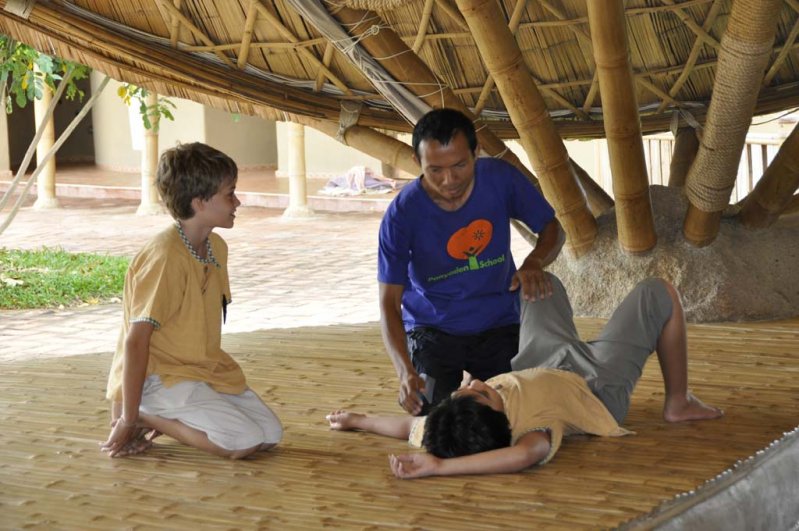 His student helpers, Oliver and Matthew along with Kru Noy, acted out another example showing the importance of knowing how long to play outdoors in the hot sun so that no one feels faint or suffers from heat stroke. Before taking his leave, the Chef appointed students Lily and Matthew as this week's 'Captains of Mattanuta' to look out for the wise habit in action at school. He also called on everyone to write and share their experiences. Check this blog next week for more about this wise habit!