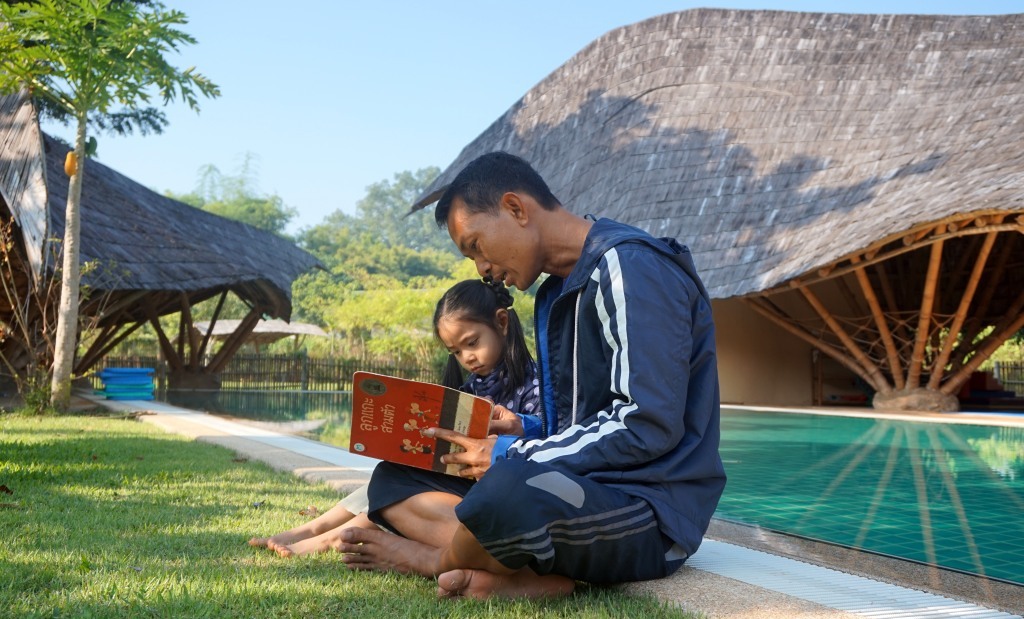 Tips on developing a love of learning
by Head Teacher, Michel Thibeault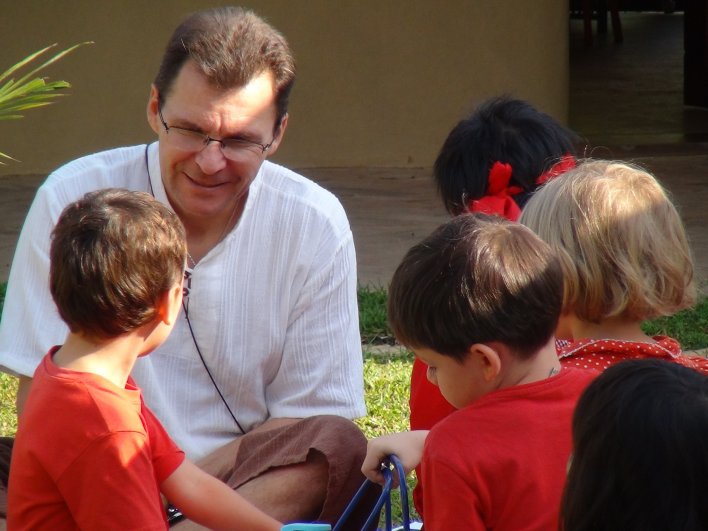 We teachers share this heart-felt desire for every Panyaden student to develop a love of learning and know that working in partnership with families is the best way to achieve our goal. At Panyaden, we define success as having the ability to learn, to enjoy learning and to love wisdom for its own sake. This means seeking a healthy balance in the development of emotional, intellectual, social and physical skills. Here are a few tips you might use at home to enrich learning done at school.
Learning at Home
Make sure learning is happening in a relaxed environment. "Relaxed alertness" is said to be the optimum state of mind for learning.
Short, repeated study/practice sessions work best. They support long term memory. Regular 2 to 5 minute brain breaks reset the system and strengthen focus. For more information, check out "Brain Tricks – This Is How Your Brain Works" on YouTube.
Prime your brain to learn by keeping to a regular schedule and place for learning. Like Pavlov's dogs, the brain will automatically engage at the habitual time of the day and the place of study.
Help your child set clear, measurable and realistic, self-monitored short term goals.
Make one of those goals to teach what s/he has learned to you or to others. We tend to deepen learning when we teach what we have learned to others.
Not all learning is done in a systematic way. Take the time to simply talk about a variety of topics with your child, share your favourite book or article, openly wonder how something works, etc.
Except for a few select pieces of classical music, background music has been proven to negatively impact study sessions.
We are what we eat! Healthy food contributes to a more efficient brain. This includes drinking enough water to keep the brain hydrated. The brain is only 2% of our body mass but consumes 20% of the body's energy.
What we do over and over ends up defining who we are and directly affects the way our brain works. Repeated use of social media and video games is said to develop addiction. Violent video games such as "Grand Theft Auto", "Call of Duty" and "Dogs of War", which usually also include adult sexual content, are said to negatively affect learning in general and social relationships in particular and should be avoided.