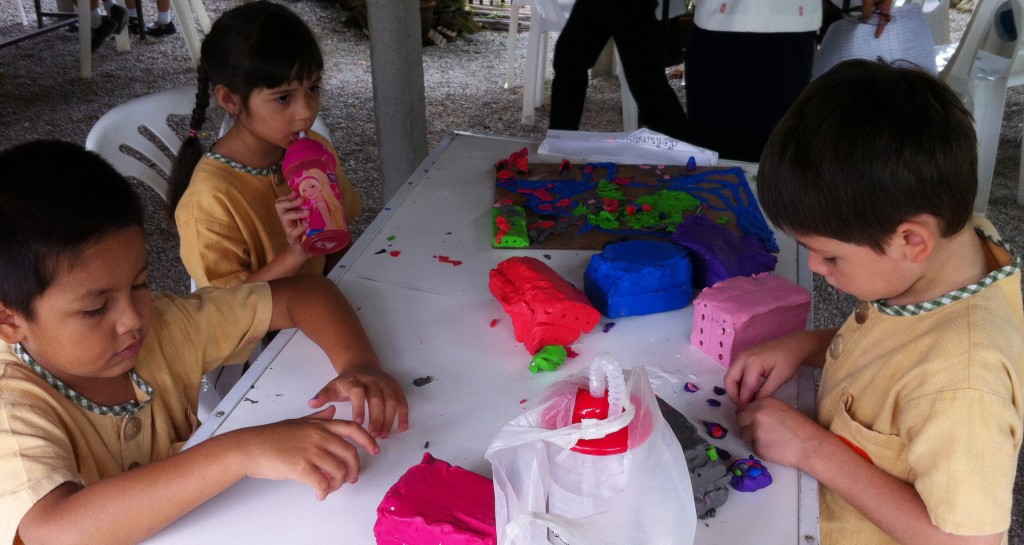 By Panyaden School Director, Neil Amas
W

e have been teaching our children the importance of effort over results and how to successfully deal with winning and losing. First the Olympics and now a Chiang Mai inter-school competition on art, Thai and English have given Panyaden students a chance to practise their skills in effort, modesty and generosity and the experience of joining a contest with other schools.
Students from K3 up to P6 joined the contest this week and acquitted themselves well. In Olympic jargon we had a gold, some silvers and bronzes, but most of all, we did our best and had fun!
We want out students to understand that we can not avoid competition in real life, the main thing is to approach it with the right attitude. The inter-school competition gave them a chance to practise best effort, regardless of the end result and how those around you do. And if you win, be gracious. If someone else wins, be happy for them! We are proud of the way our students participated, did well and thoroughly enjoyed themselves regardless of how they did.