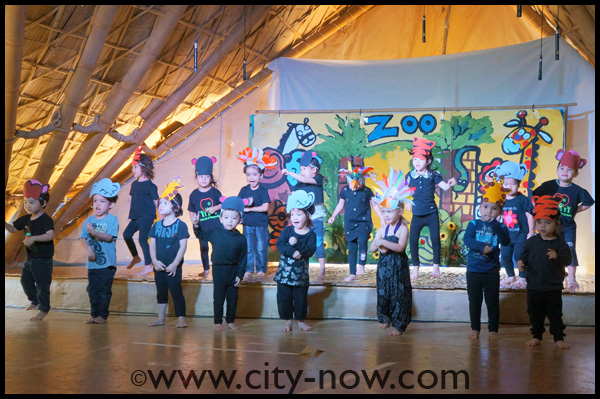 Thump, thump, thump! The booming beat of the traditional Northern Thai sabat chai drum heralded the opening performance of our Blossom Day 2014 concert. K2-3 combined with P3 and P5 to perform the fun and rhythmic Asian and African percussion number that set the tone for the day's celebration of the year's learning through song and dance.
The students have taken a lead role in the creation of their performances as well as their stalls in the Blossom Market after the concert. There were lots of colourful costumes, happy music and dances including an adventure story co-written by the P5-6 students with their teachers as well as a musical and Breaking News segment broadcast 'live' from Panyaden by P4!
All our students have worked hard to create, rehearse and to take on some new tasks like prop-making, acting, directing as well as writing stories and songs. Today, they stood in front of an appreciative audience made up of their peers, parents and friends who clapped along to the music after each delightful performance. Thank you for an enjoyable day!
Lots more photos on our Facebook page. Photos featured here are from CityNow! More coming up on our blog soon!