Candles for illumination during Khao Phansa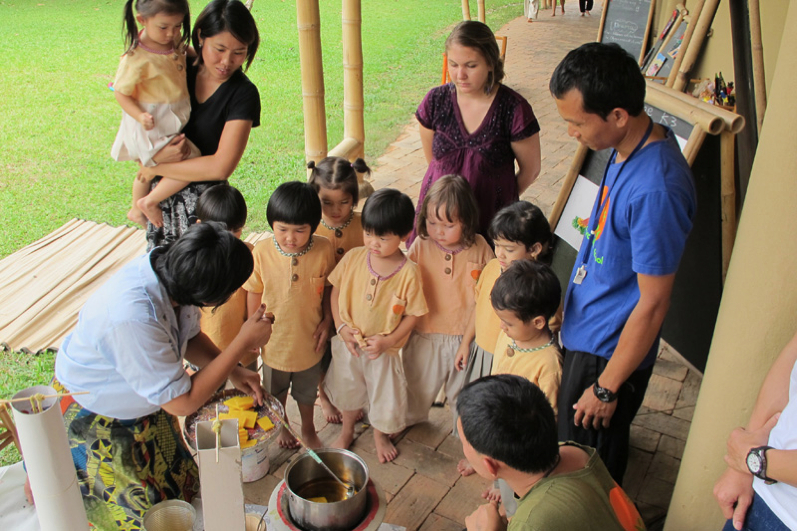 Everyo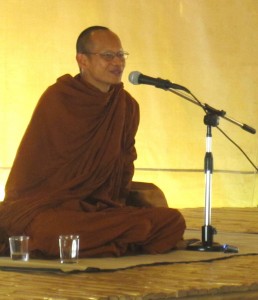 ne at Panyaden School from the older nursery children to our Prathom students and staff had a try at the art of candle-making today. Filled with curiosity, we gathered around Kru Or as she showed us the basic steps of making a candle. Applause and encouragement erupted each time after someone successfully pours liquid wax gently into the tall candle moulds recycled from thick cardboard.
The finished candles will be presented to Venerable Ajahn Jiew tomorrow when he visits us in Chiang Mai to meet with our students and to give a Dhamma talk to the public. Offerings of large candles are traditionally given to monks at the start of Khao Phansa Day in Thailand (the Buddhist Lent when monks retreat into their temples for 3 months of spiritual rejuvenation, study and reflection). In the past, the candles were essential sources of light for temple ceremonies and for the monks as they studied the scriptures in the dark monsoon nights. Buddhists also believe that the light from the candles symbolize spiritual illumination for the monks.
Lots more photos here.