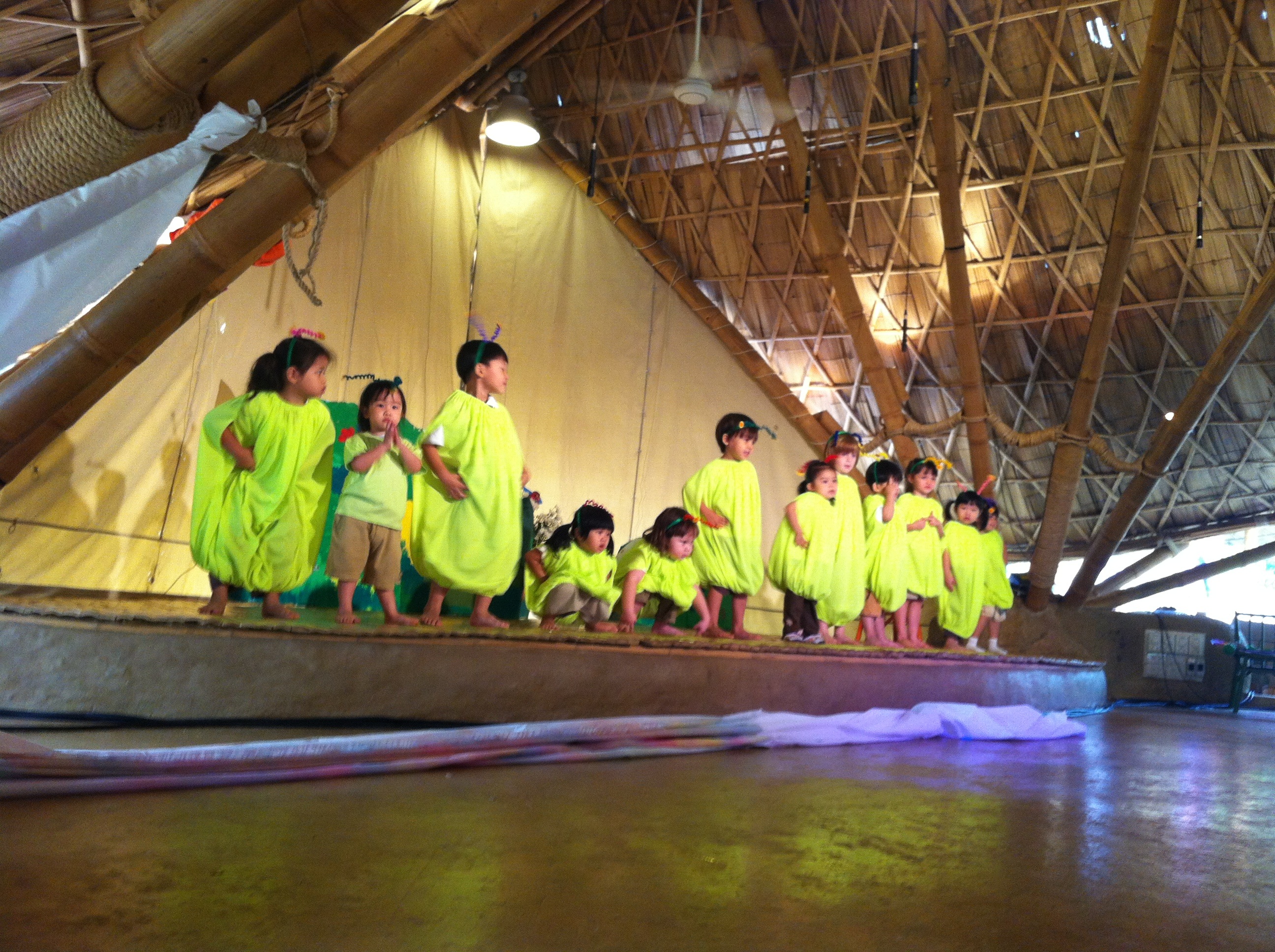 We made it through the dark caves of Lascaux with the help of a young Panyaden School student! With a flashlight, the student confidently guided visitors through the cave full of 'primitive' art on the walls that she and her classmates drew and built to simulate the experience of exploring the original caves, a subject they studied about during the last term of school.
Today was Panyaden School's second Blossom Day; a day to celebrate what our students learnt this term. They have all been working hard to make different crafts for the Blossom market as well as making props and practicing their roles for the show that they put on for their parents and friends.
Our approach has been to encourage all our children to take roles, some of which may be unfamiliar or challenging, to help them overcome their nerves and develop self-confidence. Our goal is that students enjoy their effort and take on their roles with delight and enthusiasm, demonstrating their 'chanta' (doing your very best in the present moment).
We are all very proud of our students' ability to perform in front of an appreciate audience today. Everyone thoroughly enjoyed the show before moving on to take part in the buzz and hustle of the Blossom market in which students and teachers made a brisk sale of food and their own handicrafts, like books, painted pebbles and clay art. All proceeds from the sales were donated to a learning centre for disadvantaged children from the mountains around Mae Chaem, Chiang Mai (supported by the charity, Somdech Ya).
Thank you to all teachers, students and staff for all your hard work and enthusiasm! And of course to our parents for all their support at home.
(Note: CD-Roms of photos will be on sale at the office in the new term.)