More on wise habit Awihingsa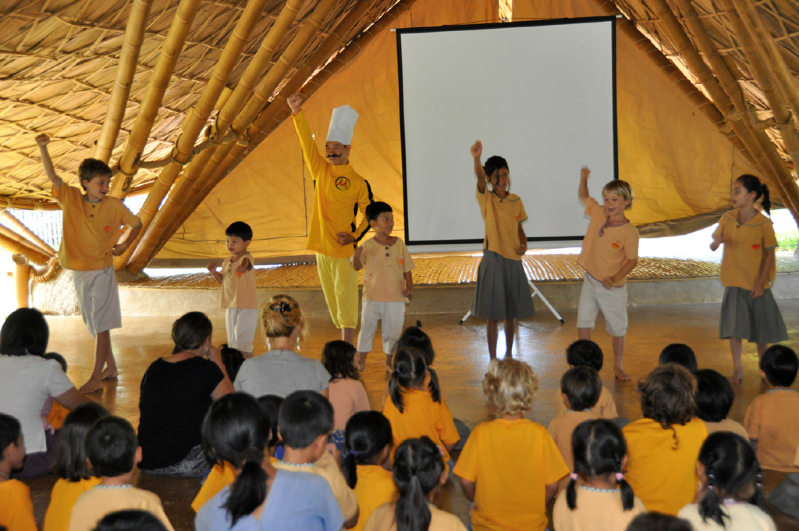 Last week, our Prathom students illustrated for us two possible scenarios focusing on Panyaden's wise habit, Awihingsa (not harming, "อวิหิงสา). This morning the Kung Fu Chef dropped by with a home-made movie featuring more of our students acting out different situations wherein we can practice the habit at school or at home.
First, we see Matthew and his friends stomping on ants for fun. Along comes Oliver asking them to stop. He points out that practicing awihingsa includes not harming insects and other living thing, however small. In the next vignette, we see Sam and his mates hitting Matthew during our school assembly. Some girls try to stop them but they refuse to listen. Another scene shows Hugo intentionally ripping up the picture that Leo was drawing in class. Once again, Oliver comes to the rescue in both cases with awihingsa, reminding us to always be mindful of what we say or do and not to intentionally harm anyone and any living thing. Awihingsa is one of the 12 core virtues our bilingual school teaches to all our Thai and foreign students to help them cultivate practical wise habits that will stand them in good stead in life.