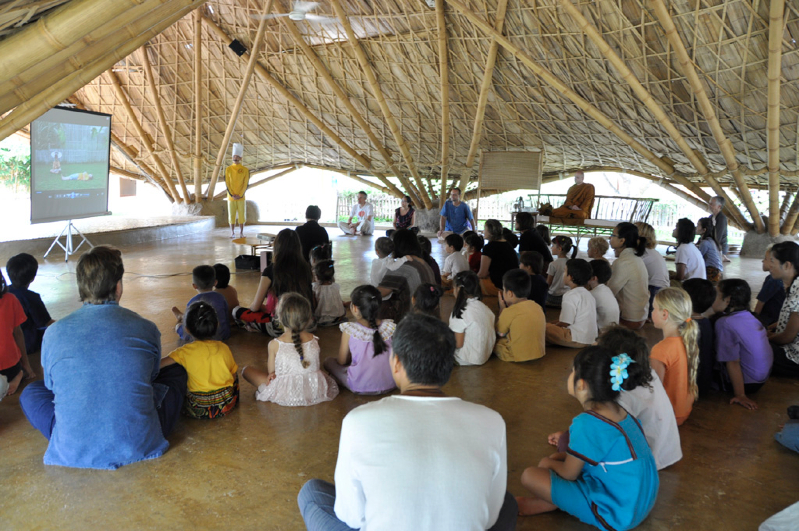 On 13 July during morning assembly, our children treated Ven. Ajahn Jayasaro to a special presentation of the 12 Wise Habits. Heading this presentation was our favourite Kung Fu Chef who joined us at the assembly hall after the students called out enthusiastically for him. He brought along a video featuring our children acting out various roles to show examples of the wise habits they have been learning. This was a great hit with the students as well as Ven. Ajahn Jayasaro, judging by the smiles, cheers and applause.
Our Captains of Mattanuta and Avingsa then read out letters their Prathom schoolmates sent in to share how they put both wise habits into action these past few weeks. Our kindergarten 3 students put up a wonderfully creative presentation with pictures they had drawn about Mattannuta (knowing the right amount) and questions to the audience like "Do you watch too much TV?" and "Do you eat too many bananas like me?"
Soon, everyone was up on their feet doing the 12 wise habits kung fu moves they know so well. The Kung Fu Chef summarised what we have learnt about Mattanuta and Avingsa and invited Ven. Ajahn Jayasaro to share his thoughts on the 2 virtues.
Later in the afternoon, Taan Ajahn Jayasaro met each of our teachers one-on-one to offer guidance and reflection before flying back to Bangkok. We hope he will be able to visit us again soon!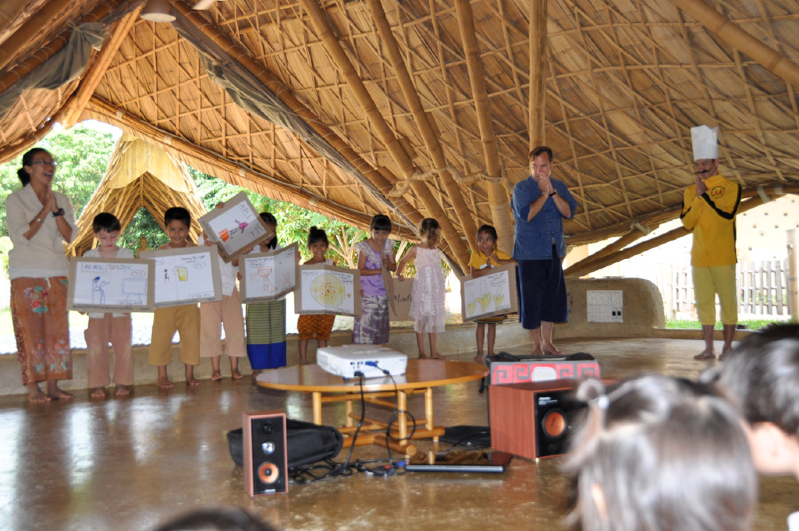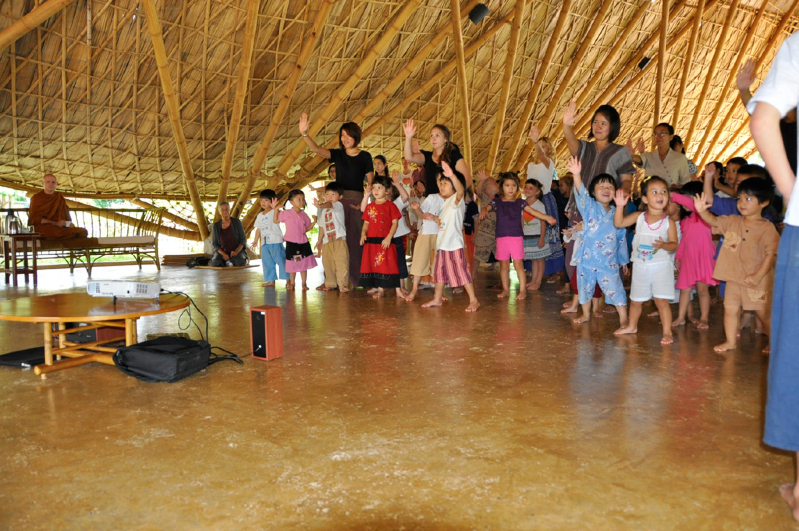 See more photos here.