Panyaden students put up a delightful show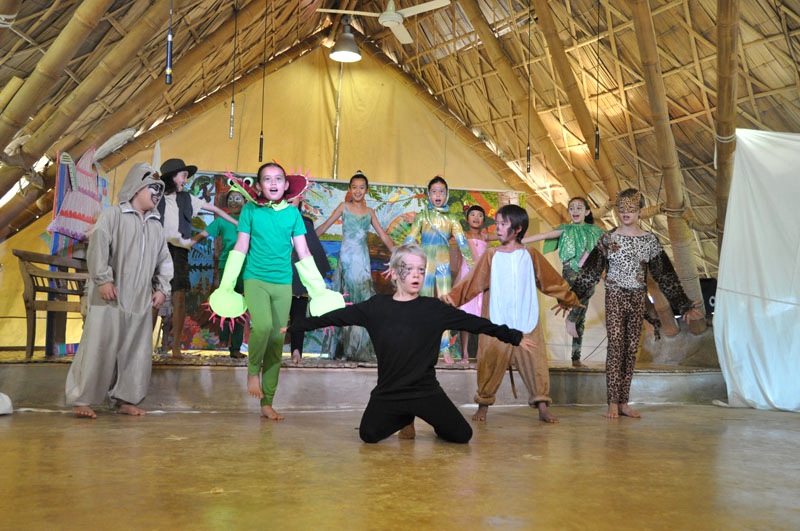 Making props, painting backdrops, diligently practicing their lines and movement over and over again, Panyaden students from Nursery all the way to Prathom 6, have been hard at work these past 2 weeks. Ladies and gentlemen, our school presents our Blossom Day show, our annual end-of-term celebration of our children's learning throughout the 2012-3 school year.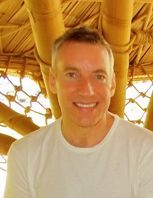 Panyaden School Director, Neil Amas opened the show with an introduction about how proud we are of our students' efforts. Each class has chosen its own showcase based on its students' interests. Our teachers have sometimes motivated our students to take on tasks and roles they were not totally confident with to help them overcome their fears and try something new.
What a show they put up! An eco-fashion show displaying interesting clothes Prathom students made from recycling everyday materials, the songs and Thai dances, the moving play based on Shel Silverstein's book, The Giving Tree, the wonderful costumes and message about caring for the environment as well as the detail in planning the scale of the planets (Space Adventure) and more deserved the hearty applause that the audience of parents, friends, teachers and schoolmates gave to each performance. Then of course, there was the bustling Blossom Market where students sold their handicraft, food, books and even vegetables they grew at school to raise funds for a charity in Chiang Mai. Thank you for all your hard work and enthusiasm!
See more photos taken by Ally Taylor on our blog:
Rehearsals –
https://www.panyaden.ac.th/march-2013/blossom-day-rehearsals-morning/
https://www.panyaden.ac.th/march-2013/blossom-day-rehearsals-afternoon/
Today's show –
https://www.panyaden.ac.th/march-2013/blossom-day-2013/#
https://www.panyaden.ac.th/march-2013/graduation-blossom-market/
See also photos by Steve Yarnold on Chiang Mai magazine, CityNow –
https://www.city-now.com/comment.php?cid=452413&lang=English&page=1 – rank452413