Showcase of local and international cultures at Panyaden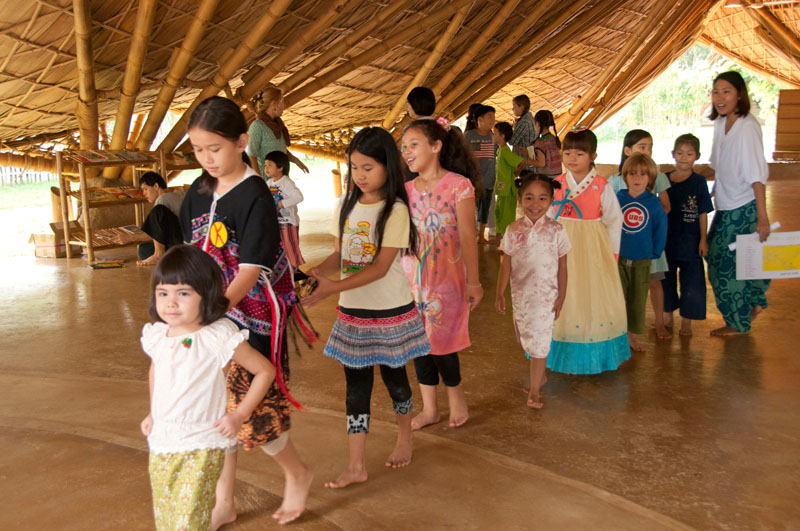 Today's International Day at Panyaden School celebrated the diversity of nationalities and cultures of our students and staff in Chiang Mai. We have a total of fourteen nationalities represented at school. On this day, our children were encouraged to wear the traditional dress of their home countries and to learn about their foreign schoolmates' customs and ways of life.
The multi-cultural day began at morning assembly with Panyaden School librarian, Kru Ou dividing our children into country groups like Korea, Australia, Switzerland, Chile and Thailand. They then went on to enjoy an enriching variety of activities showcasing photographs, snacks, interactive storytelling, puppets and games from around the world conducted by our teachers as well as volunteer parents.