Panyaden School students gave a marvelous display of their work this term on Sept 27. Every class played music, sang, danced and engaged their parents in their learning. They participated in games with their parents and answered questions to show what they have learnt in Math, Science, Geography, English, Art, History and even physical exercise.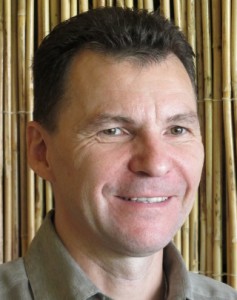 Michel Thibault, Head Teacher, said that this end of term celebration was a wonderful opportunity for the children to share with their parents what they have studied this term.
The students' bilingual presentations on academic subjects and issues like environmental issues expressed through art, health, recycling and art history, were passionate and confident. It was interesting to see how they cleverly integrated different subjects and used them for further learning; for example, they enacted roles from different cultures in Drama Class as part of their World Tour to learn about the geography, history and life of peoples from different countries.
For many parents and the school, it was wonderful to see how much their children have grown within the year and how much they clearly enjoyed learning. We look forward to the upcoming term!
Ally Taylor's photos on our blog's September image gallery: