A great day at Panyaden School's Olympic Games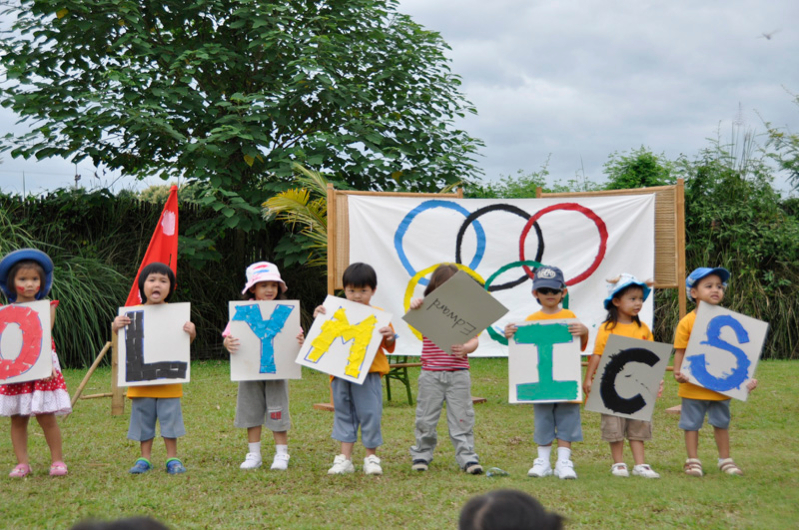 Our highly anticipated Olympic Games has arrived! Painted faces, colourful headbands and banners, a parade of athletes bearing flags from 5 countries, fun sporting events, cheer teams and mascots including two very special guests from the London Olympics 202 made up the carnival atmosphere at Panyaden School's creative version of the Olympic Games in Chiang Mai. It was indeed a day to remember; a huge success thanks to the wonderful effort and teamwork of all our teachers and students involved.
"Well done everyone! You showed great team spirit," said School Director Neil Amas at the end of the event. Asked why Panyaden decided to host their own Olympic Games, Neil explained, "It's a theme through which we can teach a number of things: sportsmanship and fair play, teamwork, effort and perseverance, generosity in winning and losing, ancient history, geography, language, health, maths (so many distances and statistics to play with!)  and of course physical exercise.
"We chose it because it is a global and current event and easily captures the imagination and because it is something we can do across the school, with all classes."
The motto of the day (and of our school) is "Believe to Succeed" and succeed we did. The Opening Ceremony started off with the arrival of paper and crepe torches carried by our nursery students, followed by kindergarten students spelling out the word 'Olympics' to the well-known song 'Chariots Of Fire'.
The Opening ceremony continued to wow everyone with a fabulous display of dance, a slow motion mime that had the spectators shouting out the name of each sporting event and a mascot presentation by 6 Prathom students. Then off the students went to take part in fun sporting activities like Knock It Off and Fish Bowl. Scores were kept to see which country will emerge the winning team but the students were more intent on enjoying themselves and having fun with their teammates.
The Games closed with enthusiastic cheering by the teams showing off the props that they made to present each country and the cheer songs they wrote. Even our teachers put up a display much to our students' delight. The final surprise was the arrival of London Olympic Games mascots, Wenlock and Mandeville! Guess who were actually dressed up as the two mascots?
Thank you all for your hard work and preparation. Well done!
More photos on the blog:
https://www.panyaden.ac.th/july-2012/olympics-opening-ceremony/
https://www.panyaden.ac.th/july-2012/olympic-competition/
https://www.panyaden.ac.th/july-2012/high-jump-fun/