Panyaden Commemorates Visakha Bucha Day on 1 June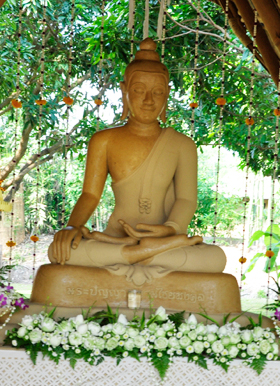 Visakha Bucha Day (วันวิสาขบูชา) is the most sacred occasion for Buddhists. It marks three important events in Buddha's life which are his birth, enlightenment and his passing which take place on the full moon of the sixth lunar month. This year, it will be officially celebrated on the 4th of June. Thais also observe the day as National Tree Day by planting trees around the country.
Panyaden School will begin the commemoration at 8.00am by offering food to monks at the playground before we do the 'wien tien' ('เวียนเทียน'), walking around our Phra (Buddha image) Sala 3 times with candles and flowers in hand to honour the Buddha.