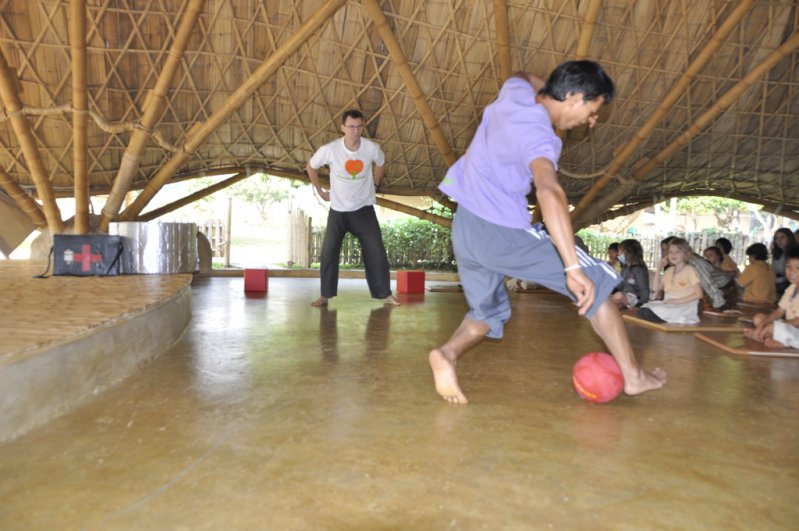 Being generous, kind and compassionate
Two boys are good friends who enjoy playing football together. Losing can be hard but when one of them loses the game, instead of feeling sad or bitter, he congratulates his friend who, in turn, gracefully accepts without gloating. The losing friend is genuinely happy that his friend had won. This strengthens their friendship. This is kindness and compassion.
A young person is sitting on the bus when an elderly man boards. Without hesitation, the youth gives up his seat to the grateful man. Such a generous act, however small, is never wasted. It enrich both the receiver and the giver.
Using these two examples, ably acted out by Kru Noy and Kru Michel, our Kung Fu Chef explained the 2 wise habits that we shall focus on this week: generosity ('caga' จาคะ) and kind and compassionate ('metta karuna', เมตตากรุณา ). Kung Fu Chef wants to emphasize that learning and knowing about good values is a great start but we have to try to put them into practice. So this week, our students will be writing to the Kung Fu Chef with examples of how they have been generous and compassionate.
Click here for more photos on Panyaden blog.