Become a friend of Panyaden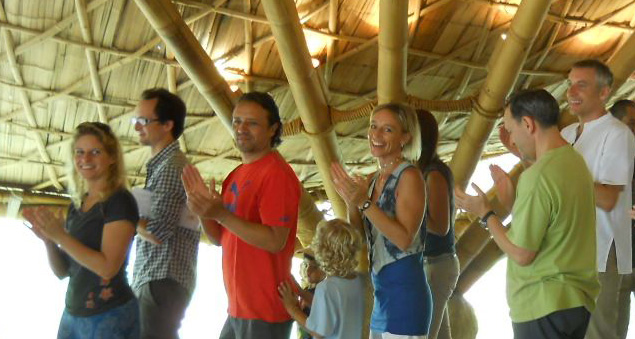 Panyaden School had a great turnout today at our inaugural 'Friends of Panyaden' annual general meeting. This is the first of regular parent-teacher meetings to be hosted by our international school in Chiang Mai. Everyone brought food to share as we voted in our first ever Friends of Panyaden committee.
We started off at 10am with an introduction by our director, Neil Amas who warmly welcomed the setting up of the association and asked all of us, parents, teachers, students and the wider community, to come together in the spirit of 'true friendship.' Quoting from school's spiritual advisor, Taan Ajahn Jayasaro's writings on kalayanamit (good friend), he defined true friendship between parents and teachers as one in which we work together not in order to get something in return but in order to help the other improve. 
Then Kru Noy played some lively icebreaking games  to the accompaniment of Kru Tee's guitar. After much laughter and exercise (!), we settled down to hear volunteer parents, Lamorna Cheesman and Neil Davenport talk about the aim of the association: to create a community of people who support us and our children in order to provide the best environment for their education. Mr Davenport also opened the floor to the attendees for any questions on the proposed constitution before confirming the nominations of various positions. Congratulations to the newly installed officers and a big thank you to the parents and friends who contributed so much delicious food for all to enjoy!
Get involved: There is still one position available (Prathom parent representative). If you wish to volunteer and to learn more about Friends of Panyaden, or if you have any suggestions, please contact Kru Boy at 080-078-5115 or boy@panyaden.ac.th. The next Friends of Panyaden meeting will be on 10 July, Tuesday, at 4pm. We look forward to hearing your ideas and suggestions.