The Kung Fu Chef is back!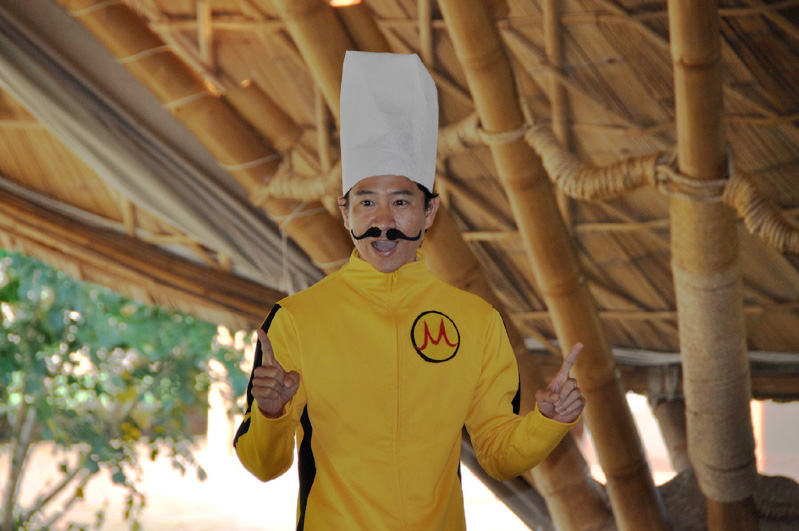 Spotted in Panyaden School Chiang Mai this morning, a man dressed in yellow wearing a chef's hat…..Overheard at the school assembly hall: "Is the Kung Fu Chef really coming back? Hurray!" cries a kindergarten girl excitedly.
Yes, he's back! Like her, our other students clearly enjoyed the popular Chef's weekly visits and lessons about the 12 wise habits last term. Today they cheered and laughed along as they watched a video of the Kung Fu Chef teaching the wise habits to 2 'thugs' played by Kru Mark and Kru Noy. They looked around the hall eagerly for their favourite personality to appear when the show was over. After a few suspenseful minutes, he finally made his entrance to loud applause.
It was amazing to see all our students jump enthusiastically to their feet and correctly recite each wise habit in unison as they performed the Chef's signature kung fu moves. These moves have proven to be a fun and effective way of helping our children remember our school's core virtues.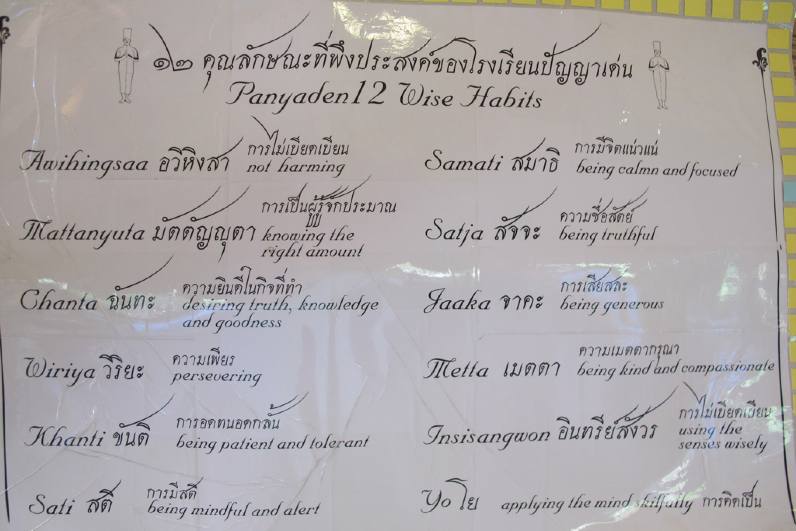 After the invigorating exercise, our drama teacher, Claire, invited students to join her lunch time drama club which this week will be practising a skit about the wise habit, Awihingsaa (อวิหิงสา), which means 'not harming' anything or anyone with our words and actions, to be presented at assembly next Monday.
Welcome back Kung Fu Chef! We look forward to more fun learning with you this term.