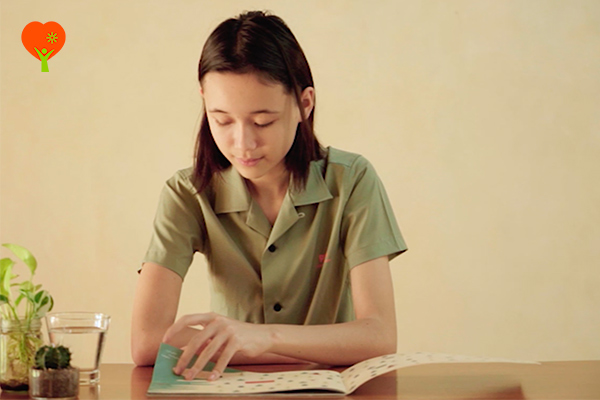 #PYDAcademic #PYDLifeSkills #PYDTAL YEAR 9, IMYC, UNIT 3: CHALLENGE STUDENT READINGS
THE JOURNEY
Story and Picture by Francesca Sanna
Translation by Sumalee
Read by Mila Meerhof, Year 9

Mila Meerhof, (Dutch-Taiwanese) Year 9 student at Panyaden International School, was inspired to practice and read The Journey by Francesca Sanna for her Thai as an Additional Language class. "I like this book because it expresses how refugees feel when they have to leave their country. This story reminds me of myself when my family and I had to move to a new place. I truly recommend this book to everyone."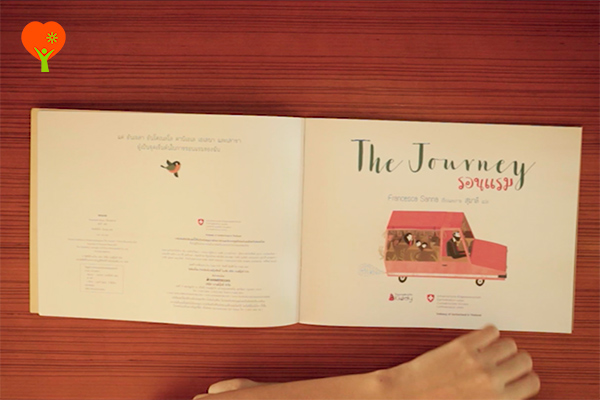 Kru Ying, Year 7 Advisory and Thai Teacher.
"In Thai as an Additional Language class (TAL), Year 9 students learned about the concept of "Challenge" through an illustrated picture book, The Journey by Francesca Sanna. The Journey introduces a powerful and moving story through the eyes of a young girl who is forced to leave her home due to war. The story engages our students to discuss the plight of refugees and how it would be like to live through such a difficult journey.

TAL learning activities for the students included reading out loud in Thai, discussing the characters' experiences, writing an analysis of the story and then to re-create their own endings, and lastly to record an audiobook of the story in Thai to be shared to new learners in the Thai language.

To listen to the audiobook, please visit https://youtu.be/PT106e52tYI

รอนแรม
เรื่องและภาพ ฟรานเชสกา  ซานน่า
แปล สุมาลี
อ่าน มิล่า เมียร์ฮอฟ เยียร์ ๙

มิล่า เมียร์ฮอฟ นักเรียนชั้นเยียร์ 9 ชาวดัชต์-ไต้หวัน โรงเรียนนานาชาติปัญญาเด่น ได้รับแรงบันดาลใจจากการอ่านวรรณกรรมเยาวชนเรื่อง รอนแรม ซึ่งเขียนโดย ฟรานเชสกา  ซานน่า ในวิชาภาษาไทยเพิ่มเติมของเธอ "หนูชอบหนังสือเล่มนี้เพราะทำให้หนูรู้ว่าเขารู้สึกอย่างไรเวลาต้องย้ายบ้าน รู้สึกเหมือนตอนที่หนูต้องย้ายบ้าน หนูอยากแนะนำหนังสือเล่มนี้ให้ทุกคนได้อ่านเพราะเป็นหนังสือที่ดีมาก"
ครูหญิง ครูประจำชั้นเยียร์ ๗ และครูวิชาภาษาไทย
"ในวิชาภาษาไทยเพิ่มเติม(TAL) นักเรียน ชั้นเยียร์ ๙ ได้เรียนรู้แนวคิดที่สำคัญในหน่วยการเรียนเรื่อง อุปสรรคและความท้าทาย ผ่านการอ่านหนังสือ เรื่อง'รอนแรม' ซึ่งเขียนและวาดภาพประกอบโดย ฟราสเชสกา ซานน่า หนังสือนี้นำเสนอเรื่องราวอันทรงพลังผ่านมุมมองของเด็กผู้หญิงคนหนึ่งที่จำใจต้องจากบ้านเพื่อหนีภัยสงคราม โดยในการเรียนเราได้ชี้นำให้นักเรียนอภิปรายเกี่ยวกับชะตากรรมของผู้ลี้ภัยและวิธีการใช้ชีวิตผ่านการเดินทางที่ลำบาก"

กระบวนการเรียนวิชาภาษาไทยเพิ่มเติม (TAL) สำหรับนักเรียนในชั้นนี้คือ การอ่านออกเสียงภาษาไทย การพูดคุยเกี่ยวกับประสบการณ์ของตัวละคร การเขียนบทวิเคราะห์ จากนั้นจึงสร้างตอนจบของตนเองขึ้นมาใหม่ และสุดท้ายคือการบันทึกหนังสือเสียงด้วยภาษาไทยเพื่อแบ่งปันสู่ผู้ที่เริ่มเรียนภาษาไทย
ติดตามฟังหนังสือเสียงเรื่อง รอนแรม ได้ที่ลิงก์นี้ https://youtu.be/PT106e52tYI