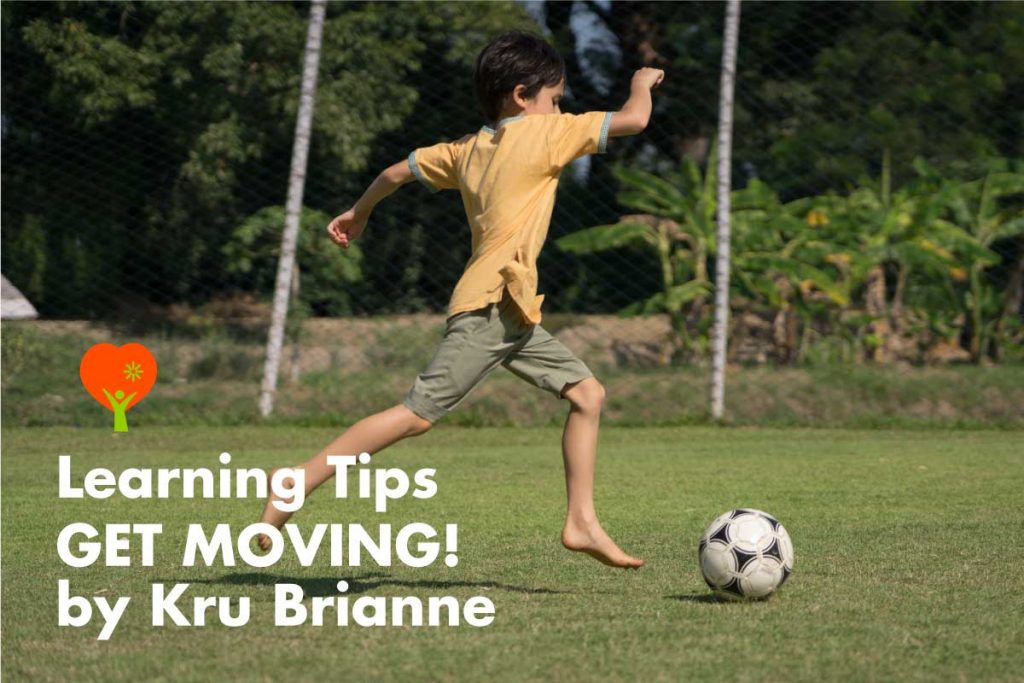 Being involved in sports and physical activities can be very beneficial to young children. It provides opportunities to develop physical skills, exercise, make new friends, have fun, learn to be a team member, learn about fair play, improve their self-esteem, to name but a few benefits. When signing up for a sport, it's important to determine the duration of the "contract" and to make a strong commitment to not give up before that period of time is over, whether it's one term, one season, one year, etc. The list of values that your child may learn and acquire through sports is extensive.
– Character and moral principles are formed through fairplay. Children who are actively engaged in sports can be good role models for their peers at school, and in the neighbourhood.
– Inclusion and Friendships. Sports bring together people from all over the world, regardless of their nationality, religion, culture, or skin colour.
– Teamwork and benefits of social interaction. Children learn how to be a part of a team. They learn that team sports require the best effort from every teammate to succeed. They learn how to win with class and lose with dignity.
– Learning opportunities. Sports and physical activities provide a great learning environment to young children. Numerous studies have shown that children who play sports perform better at school. It is also through sport that peer status, peer acceptance, and positive self-esteem is established and developed.
เกร็ดการเรียนรู้จากครูบรีแอน: มาเล่นกีฬากันเถอะ!
การเล่นกีฬา และออกกำลังกายเป็นสิ่งที่มีประโยชน์กับเด็กๆ มาก เพราะช่วยพัฒนาทั้งทักษะด้านร่างกายและจิตใจ เด็กๆ จะได้เคลื่อนไหวร่างกาย สร้างเพื่อนใหม่ เล่นสนุก ได้เรียนรู้ที่จะเป็นเพื่อนร่วมทีมที่ดี มีน้ำใจนักกีฬา รู้จักรักษากฎกติกา เสริมสร้างความมั่นใจ และอื่นๆ อีกมากมาย เมื่อเด็กๆ ลงชื่อเข้าร่วมกีฬา เขาควรตั้งใจฝึกฝนให้ครบตามระยะเวลาที่กำหนด และไม่ยอมแพ้ไปก่อน ไม่ว่าระยะเวลานั้นจะเป็นภาคเรียน ฤดูกาล หรือเป็นปี
คุณค่าที่เด็กๆ จะได้เรียนรู้จากการเล่นกีฬานั้นมีหลายประการ ดังนี้

– การเล่นกีฬาตามกฎกติกาช่วยเสริมสร้างบุคลิกภาพและพฤติกรรมที่ดี เด็กๆ สามารถเป็นแบบอย่างที่ดีให้กับเพื่อนๆ ที่โรงเรียน และในสังคมของเขาได้
– การคำนึงถึงผู้อื่นและสร้างมิตรภาพ กีฬาเป็นกิจกรรมที่เชื่อมผู้คนจากหลายๆ ที่เข้าด้วยกัน ไม่ว่าจะเป็นสัญชาติ ศาสนา วัฒนธรรม หรือสีผิวใดก็ตาม
– การเล่นเป็นทีมและการปฏิสัมพันธ์กับคนรอบข้าง เด็กๆ จะได้เรียนรู้ว่าการที่ทีมจะประสบความสำเร็จได้เกิดจากความร่วมมือและความพยายามของสมาชิกในทีมทุกคน รู้จักการชนะอย่างสวยงามและแพ้อย่างสมเกียรติ
– การเล่นกีฬาเปิดโอกาสให้เด็กๆ ได้เรียนรู้ มีงานศึกษาหลายชิ้นบอกว่าเด็กๆ ที่เล่นกีฬามักจะเรียนรู้ที่โรงเรียนได้ดี นอกจากนี้กีฬายังช่วยพัฒนาสถานะ การยอมรับในกลุ่มเพื่อน และทำให้เด็กๆ มีความภาคภูมิใจในตัวเองอีกด้วย